Arun Jaitley allots Rs 2,037 crore under 'Namami Ganga' project to boost integrated Ganga development project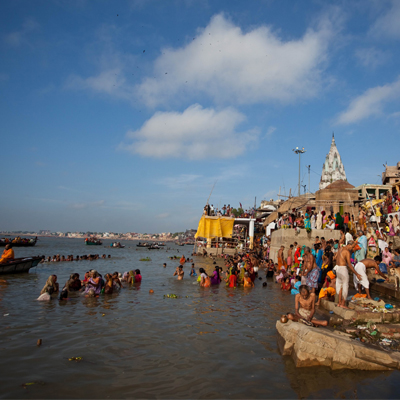 Finance Minister Arun Jaitley, while presenting the Budget 2014 in the Lok Sabha on Thursday, announced many measures to rejuvenate the River Ganga.
The River Ganga is the fifth most populated river in the world. According to a 2012 parliamentary committee report, in the last three decades, around Rs 40,000 crore has been spent on cleaning and conserving the river. However, it continues to be polluted with sewage, industrial waste and carcasses.
Of the measures Jaitley announced, the first was 'Namami Ganga', an integrated Ganga development project where Rs 2,037 crore has been allotted for cleaning up the river.
Jaitley also announced the Jal Marg Vikas project for Ganga in Uttar Pradesh, for which Rs 4,200 crore has been allocated. This project is to connect Allahabad to Haldia through 1,620 km long inland waterway and is to be completed in six years.
Rs 100 crore has also been set aside for Ghat development and beautification of the river front at Kedarnath, Haridwar, Kanpur, Varanasi, Allahabad, Patna and Delhi.
Jaitley has also proposed the setting up of an NRI fund for the conservation of Ganga.
Prime Minister Narendra Modi in his election campaign had promised several measures to clean up the river.