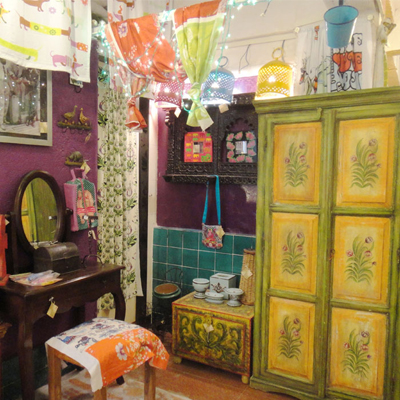 Most people don't leave any stone unturned when it comes to making an impression in terms of style. From clothes to shoes, electronics to automobiles. So then, why not make our homes as blissful as possible?
Serenity Blissful Living, which kicked off in September 2010, is among the many home and decor stores that offers an effervescent and eclectic collection of furniture and accessories for home and office decor and now has a new address! The store that is located in Khar, Mumbai showcases the latest, vibrant, fun and quirky collection of decor in the most orderly fashion.
Founder Amrit Borkakoty introduces a wide range of home accessories with funky prints as below.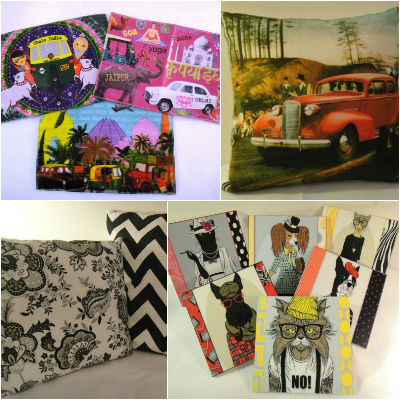 The image above has a collection of coasters, passport holders, sketched cushion covers and the classic black and white printed covers.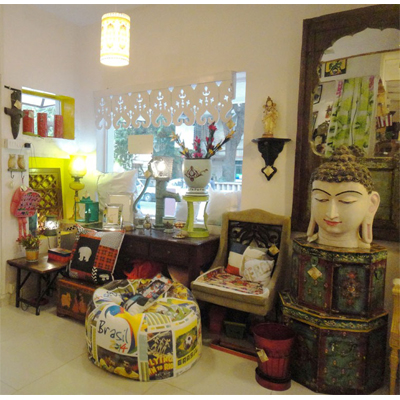 The store surely knows to keep up with the latest trend. The extremely catchy FIFA bean bag is my favourite.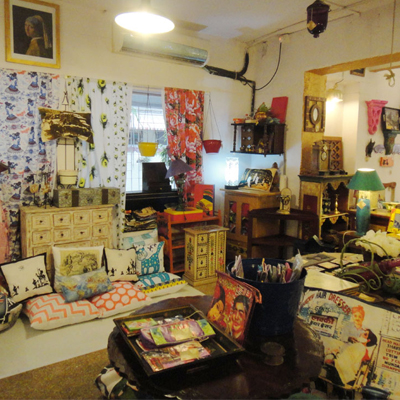 Besides this, the store also offers curtains, paintings, lamps, fancy boxes, football accessories, photo frames and much more.
Amrit Borkakoty, proprietor, Serenity Blissful Living quotes, "Serenity is a feel good store that brings to you, home and personal accessories that are comfortable, unique and personality driven. We believe in creating our observation in form of art, furniture, décor, art-e-facts, or anything turned creative. Serenity brings to you the art and decor hidden in different parts of India under one roof."
​"Our new collection is inspired from the love of fabrics and colors that brings happiness around. Colors are happiness at Serenity, and we try every bit to add that happiness into your beautiful space. Cushions with sundry designs from vintage to ethnic, floral to minimal, animals and bird for little ones…a variety of themes in cushions have been launched, appealing to all age group," she adds.
Future plan involves creating and designing a whole lot of collection for little kids and a welcoming store for all moms. Also, a lot of creative driven workshops will be held at Serenity which will give ideas on DIY (Do it yourself).This involves pottery, setting up your house/ room in different ways/themes. Balcony/ garden accessorising and lot more exciting stuff in queue.
With the ideas going wild and vision getting bigger, I felt the need to act upon my dream now. A bigger place brings more scope to express my creativity, showcase my funky quirky collection and room to welcome lot more people to experience serenity, all at the same time. "