Deepali Sen, certified financial planner and author of 'Why Greed is Great', decodes the fine print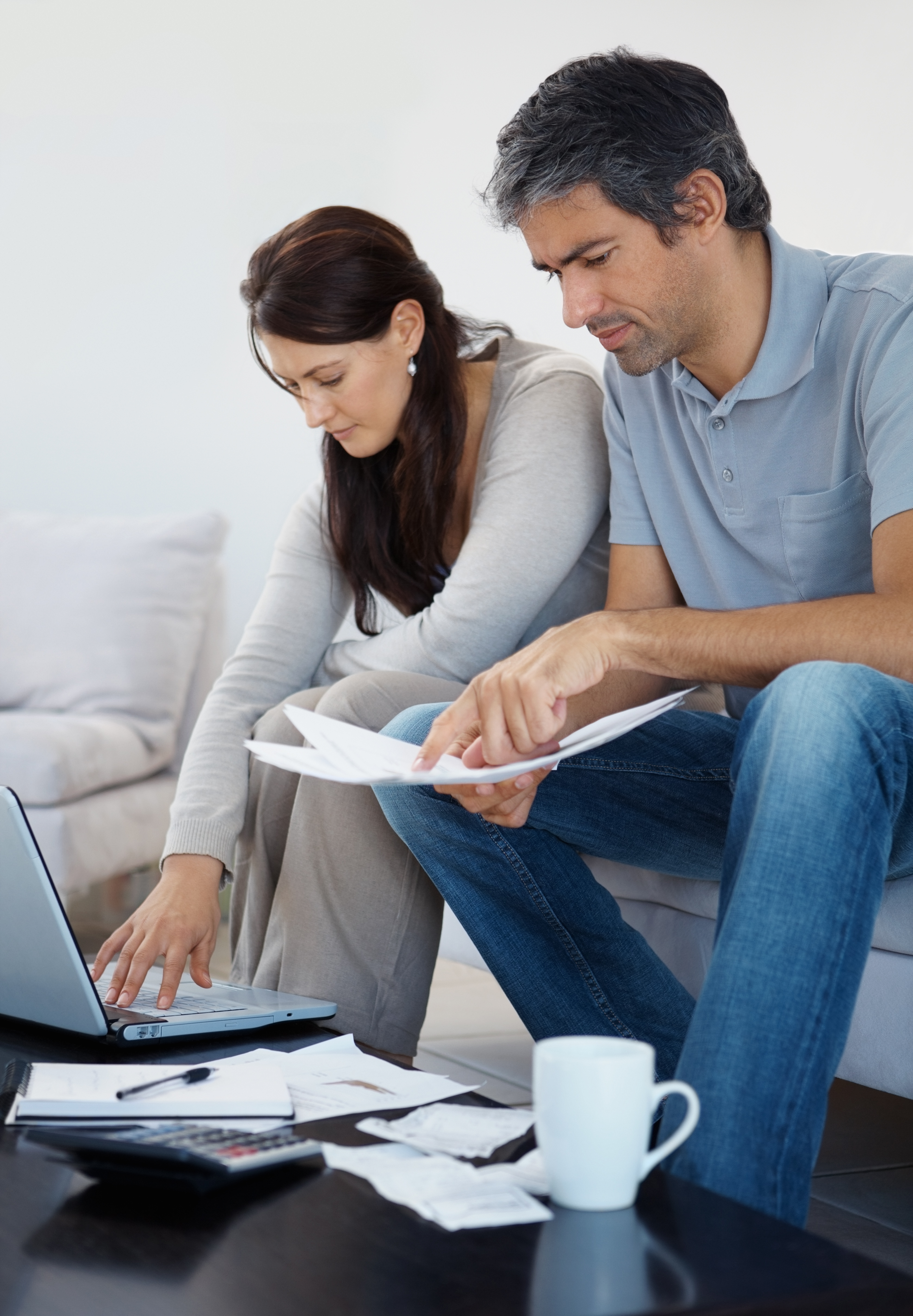 After reading through reams of paper featuring excerpts of the finance minister's speech, his interviews with the media, the budget memorandum and various analytical viewpoints on it, I've come to the conclusion that while there are not too many announcements specifically targeted for women, we still stand to gain. How, you may ask? Through lower day-to-day living expenses, lesser direct taxes payable, better infrastructure in terms of roads and rails, affordable housing, encouragement of entrepreneurship, a boost to the manufacturing sector, reduction of fiscal deficit—(implying productive use of funds), creation of investment ideas to boost growth in the real estate sector, impetus to tourism, emphasis on job creation, thrust on primary education of the girl child, working towards increased safety of women in public transport...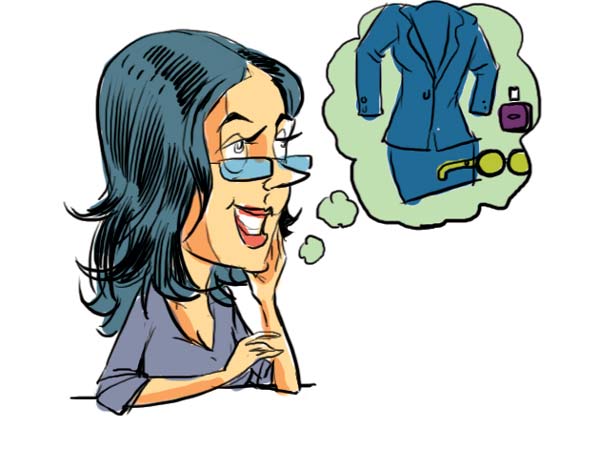 Sanwar Bakshi, a working single woman, will have increased saving and spending power
Sanwar Bakshi works for the back office of the investment banking arm of a MNC bank. She is based out of Mumbai. Her gross salary is ₹5 lakh. After the current budget, she stands to gain in two ways: the first being increased deduction of ₹50,000 available under section 80 C and the second being lower tax payable due to the tax exemption slab having been increased from ₹2 lakhs to ₹2.5 lakh. Owing to both these reasons, her income tax payable will reduce by ₹10,300 annually. Even if she were to make no additional investments under Section 80C this financial year, her tax liability will reduce by ₹5,150 annually—that's increased spending power; enough to buy a few new outfits,
perhaps a lot more (if you take advantage of the monsoon sales).
Please refer to the chart below:
In the post-budget scenarios, the first case only gets the benefit of the higher exemption amount of the base slab, while the second case benefits from increased deductions u/s 80 C, as well as the higher exemption amount of the base slab Investing Rs 1.5 lakh in Sec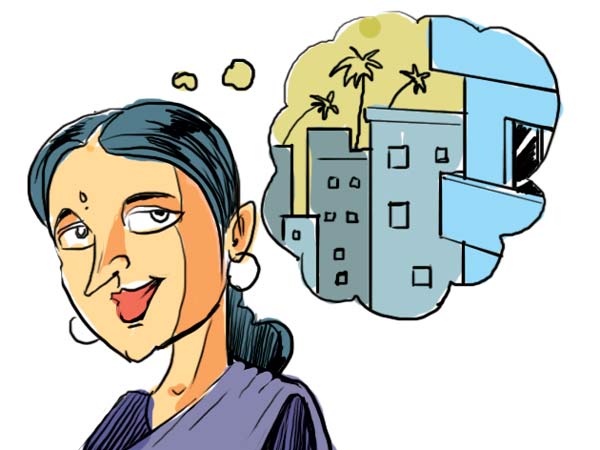 Homemaker Niharika, may be able to take a long awaited vacation or prepay their housing loan with her savings
Niharika Raza is a homemaker and her key responsibilities involve running the house, looking after the kids' education, optimising the monthly household expenses and planning the investments for future goals' of the family. Her husband works for a pharma company and his gross salary is ₹25 lakh. They had taken a loan of ₹64 lakh last year to purchase their current residence in Mumbai. Post budget, her husband's tax payout will reduce by ₹36,050—resulting in increased savings, which can be invested in a great vacation, perhaps a flat screen or an iPhone, or if you'd like to be practical about it, to prepay the loan and reduce their interest burden. This is possible because of the increase in the deduction limit on interest on home loan on self-occupied property by ₹50,000 (from ₹1,50,000 to ₹2,00,000) under section 24(B), besides the Section 80C benefits mentioned in the previous example.
Refer to the table below for details: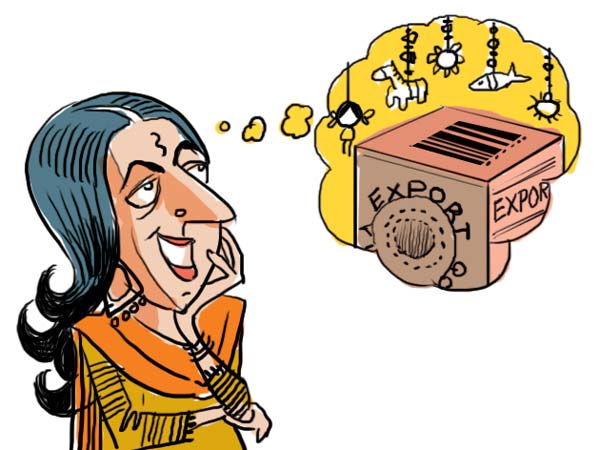 The future looks promising for Mayureshi Pinto's handicraft export business
Mayureshi Pinto is based out of Ghaziabad. She has been working for 20 years in the corporate world across various export houses. She intends to set up her own enterprise for the purpose of exporting handicraft items to European countries. The new budget has announced a slew of measures to encourage entrepreneurship such as setting up a ₹10,000 crore fund for bridging the capital requirements, attempting to get taxation on unlisted companies at par with the listed ones, setting up a network of incubators and accelerators, making legal framework less cumbersome for failed ventures to shut down. With the focus being on skill development and infrastructure improvement, Mayureshi's chances of success are rather high.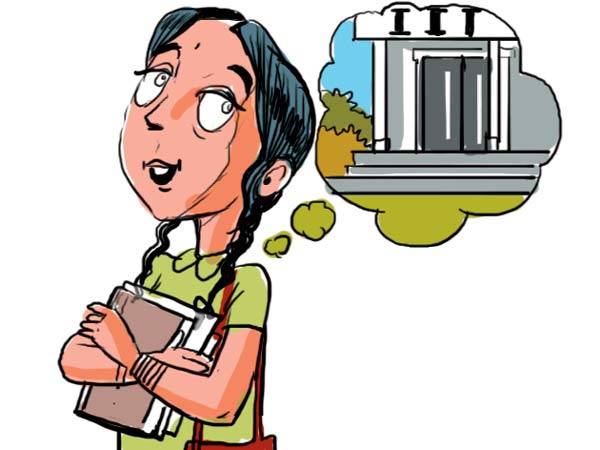 Gauri Surti's village just may get an IIT and enable her to pursue her Aerospace engineering dream right where she is, instead of travelling to Mumbai to study
Gauri Surti is an effervescent 10-year-old living in a village near Aurangabad in Maharashtra. Her father is a landless labourer. She hopes to study Aerospace engineering from IIT Powai one day. There's good news knocking at her door too. Adjacent to her village over the next few years, a neo-city might spring up. The girls' school in her village is talking about constructing toilets and providing clean drinking water. Her mother is already considering applying for cheaper credit through a women's self-help group. She intends to buy a weaving machine and start making hand-woven bedsheets. She plans to invest the money thus earned in the small savings scheme (yet to be launched) for Gauri's education and marriage. The best part is that Gauri might not need to travel to Mumbai for higher education, what with so many IITs planned in the near future. Looks like acche din aa gaye hain.
The recently elected BJP government through its maiden budget has set the ball of progress in motion, by coming up with ways and means of encouraging growth in the manufacturing sector.
To aid this objective, it has given a boost to the infrastructure sector by easing the norms of Foreign Direct Investment. It intends to build 100 smart cities over the next eight years, enhance warehousing capabilities (leading to reduced food inflation) and introduce tax incentives through real estate investment trusts. It has also made import of stainless steel costlier encouraging local production, made credit for affordable housing cheaper making it easier to buy your dream home. With slum development added to the list of Corporate Social Responsibility items, our surroundings may just get spruced up. Furthermore, Arun Jaitley seems to have picked up a leaf from the housewife's book by resolving to live within one's means. The current fiscal deficit of 4.8% of GDP is targeted to be down to 4.1% of GDP by March 2015. The die has been cast, the road map outlined, the framework being set up for an inclusive growth of a 'Rurban' India. Now it's up to women to take advantage of it.
Deepali Sen, is a certified financial planner practitioner, founder of Srujan Financial Advisers LLP and author of Why Greed is Great. You can connect with her at deepali.sen@srujanfa.com