Opting for a separation may not always be a negative thing. In fact, in some cases it may be just the thing the relationship needs. Read on to find out more.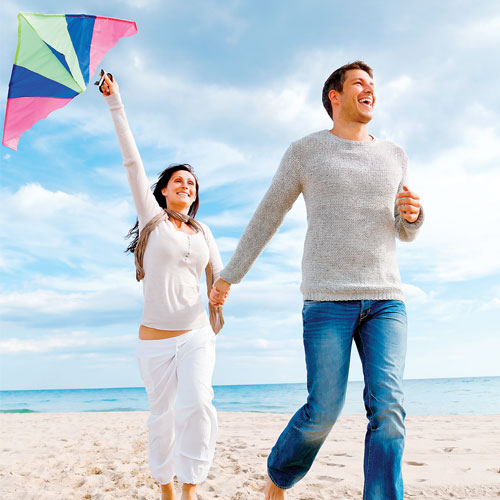 While the word separation has a negative connotation, it may not always turn out that way. In fact, it could be just the breathing space your relationship requires. Varkha Chulani clinical psychologist and psychotherapist, says, "Giving a second chance to your relationship or marriage would depend on whether both partners want that chance. Many a times it is often only one partner that wants to give things another chance and not the other. So then separation in that kind of scenario will end the relationship. One has to clearly determine what the intent and motive is for that second chance. Is there clarity in both people's head that they both want the relationship as much and as equally? If the answer is in the affirmative then it's worth considering a temporary break simply so that each gets a perspective of what they may stand to lose should the relationship break."
Psychiatrist Anjali Chhabria adds, "The intention of a couple for a separation is important. When the couple splits to take a break from the constant bickering or conflicts between them, it may give them time to reflect upon what they truly want, understand what oneself is doing wrong and what needs to be done to make the relationship work. However, at times, couples separate because of lack of love in the relationship and to end things between them."
Types of separation
Separation implies a 'time-out' or a break from each other for sometime. The couple can choose to remain in touch during this time frame. It can be in the form of only text messages or phone conversations or may even involve meeting one another occasionally. They may choose to avoid talking about certain things and may also decide not to interact with each other during the entire time period of separation. Some couples also opt for counseling to help them address their relationship issues. This may be in the form of individual or marital therapy.
Things you should consider before you decide to go in for one
Both partners must know the purpose of separation. For example, if the couple decides to take some time apart from each other to work on their flaws, they must try and work towards that goal.
They must define the Do's and Don'ts during this time period. For example, in case of children, the couple must not play the blame game and find faults in the other partner. Also, they must decide what they will explain to the child and make it as emotionally comfortable as possible. They can also discuss and divide the duties between them related to the child. Do not act impulsively by getting involved with someone else, filing for a divorce and put unreasonable conditions on the partner. They must mutually decide upon the kind of separation that will benefit them (as mentioned below)

Pros of a separation
It makes you realise if you really miss your partner
Time to step back and look at yourself
You get a taste of living a single life
Gives perspective of things that your partner does that hitherto you may have taken for granted
It helps to work on traits which may be affecting the marriage negatively
It can also help ignore the petty matters which once appeared as good reasons to break up
It gives you the time to process emotions and recuperate. Thus, making you more calm
Cons of a separation are
Frequent separation between a couple after a conflict may be a sign of escaping the real issues and the couple will continue to have relationship issues.
At times, separation can increase the detachment between a couple due to lack of interaction or involvement in each other's lives leading to further misunderstandings
A partner might feel more comfortable due to lack of friction with the other partner, thus, may desire to remain alone and consider divorce.
So one better choose separation when one is clear about the motive fueling that desire.
Separation can be for a few days, weeks or months. That depends on each relationship.
Perspectives can emerge and thought processes can veer towards what is acceptable and unacceptable in the relationship. Once that is ascertained there can be a channel of communication that can be opened to convey the same.