The food festivals and treats on offer this week in Bangalore promise to be rich affairs that will leave you feeling like royalty as we find out...
The food festivals and treats on offer this week in Bangalore promise to be rich affairs that will leave you feeling like royalty as we find out...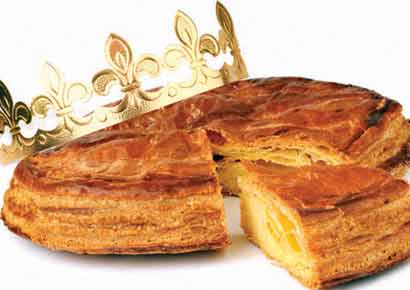 A custom so sweet
Now, this is a food festival that has a bit of history behind it. The Galette De Rois, or the French King Cake festival, held in France during the Christmas season is associated with the festival of Epiphany and tradition holds that the special cake is made to 'draw the kings' to the epiphany. The fun aspect of this fest is that a prize, usually a trinket is hidden in the cake and the person who finds the trinket in his slice of cake is dubbed King or Queen of the day. And in keeping with this quaint French custom, Jacques LaBrasserie is celebrating the Galette De Rois for the entire next week. Head to the French restaurant today and who knows, you just may find that hidden gift in your slice of cake!
At Jacques LaBrasserie, 24/5, Lavelle Road
On till January 12
Call 42107222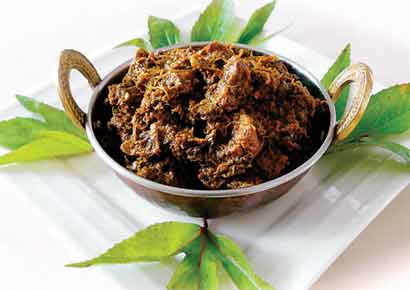 Culinary trip along South West India
If you are a true blue South Indian or love the taste of fiery South Indian masalas, the 10-day Distinctly Deccan food festival at The Lalit Ashok will have you reaching for the phone to make a reservation. What's distinct about the menu is that it focuses on cuisines from the Southwest regions of Maharashtra, Gujarat, Andhra Pradesh, Karnataka, Kerala, TamilNadu and Goa. With such wide representation the table sure is heavily-laden with traditional vegetarian and non-vegetarian favourites including Paneer Peri Peri, Mushroom Ambotik, Podi Urulai Roast, Vendakai Perutal, Chicken Cafreal, Vegetable Xacuti, Nadan Fish Curry, Prawn Peri Peri, Ellu Kozhi (Seasme Chicken), Gongura Mamsam, Meen Pollichatthu and a whole lot more. Isn't it so mouth wateringly tempting?
At 24/7, The Lalit Ashok, Kumara Krupa High Grounds
On till January 10, 7.30pm to 11.30pm
Call 30527777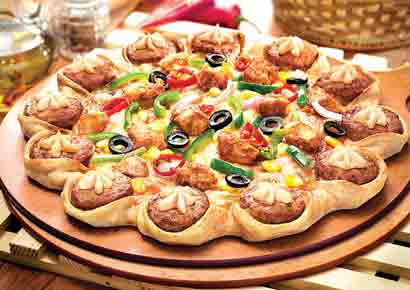 A rich slice of the crown
Giving the regular pizza a twist is Pizza Hut's newly launched Crown Pizza. Calling it the most 'royal' product ever — shouldn't it have been 'creative' — the pizza promises to make the simple act of tucking into a pizza rather regal. What's unique is that the pizza along with its toppings comes with juicy vegatarian or non-vegatarian kebabs stuffed around them, thereby explaining the crown shape.
As always, the royal range comes in all new, delicious flavours. Non vegetarians can indulge in flavours including Chicken Majestic— delectable chicken kebabs with hot 'n' spicy chicken, tomato, green capsicum, onion, olives, oregano sprinkle and cheese or Chicken Jewel— scrumptious chicken kebabs with delicious tomato, onion and green chilly toppings, sprinkled with mouth-watering oregano and cheese.
For vegetarians, there is the Veggie Royal — kebabs with toppings of juicy tomatoes, fresh onions, spicy green chillies, sprinkled with oregano and loads of mozzarella cheese and the all time classic Margherita that has mouth watering kebabs with, yes, mozzarella cheese again. The ingredients used are all fresh and the kebabs are garnished with hot pepper sauce. Spicy, indulgent and easy on your pockets, digging into a pizza never called for a better excuse.
At All Pizza Hut dining restaurants
Call 39883988 for home delivery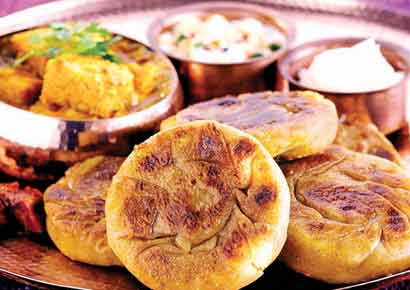 Thali fever
You can never tire of unlimited thalis and when it's a Rajasthani thali you are talking about, guiltless bingeing is the way to do it. Have a go at eating till the button pops with Rajdhani's newly launched unlimited thali or the aamras thali. Dal Bati Churma, Gatte ki Sabzi, Chokha Ni Kheer, Mohan Thal, Undhiyu, Jodhpuri Khichdi, Rajasthani Mirchi Vada, Gajar ka halwa, Aam ki launji, Biscuit Bhakri, Bhindi Sambhariya and Ringna na Hollo are all the dishes you can savour and with a setting just as perfect, we'll say eat to your heart's content!
At Rajdhani restaurants across Bangalore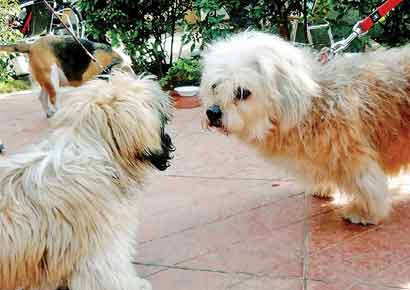 Chow with your pets
The Breakfast with Pets concept at Under The Mango Tree has become a popular concept, so much so it has animal lovers and pet owners queueing up to spend a relaxed Sunday morning with their besties. Come Sunday and it will be time to treat yourself to a continental breakfast even as your pet stuffs him/herself with the Doggie platter of Steamed chicken dimsums, Ragi balls, Mince meat balls and biscuits (Milk optional).
At Under The Mango Tree, 3, Laurel Lane, Richmond Town (Behind TNT and Lakme salon on Richmond Road)
On 9am to 11am, on January 6
Call 22111112/3. Advance reservations
recommended