If you enjoy writing and have a story to tell, give it time and effort, 23-year-old Shrey Sahjwani, who has authored two books, tells Andre Borges
An observer and an avid reader, Shrey Sahjwani is a 23-year-old writer and television producer from India. Born and brought up in Mumbai he was always fascinated by different cultures and different lifestyles. People from all walks of life have always intrigued him. His first book which was published in November, 2013, is a novella entitled 'Rhode to Rouen'. Soon after he published his next novel, 'Ollie's Lost' in December. Shrey explains how he went about writing his books as well as all the trials and tribulations he faced while pursuing his dream of becoming a best-selling author.
He explains how he began writing his books, explaining that the hardest part was finding a train of thought to hold on to. "Once I had a plot in mind the rest came naturally to me. Writing novels is a thing of dedication and patience, traits that I had to learn on the job. The great thing about literature is that there are no deadlines (at least this was the case for me) so I only had to write when I really felt inspired."
He went on to say that the problem with writing books is that, it doesn't pay the bills until you have finished writing them. "In order to sustain I had to keep at my day job. I am, and have been for 8 years, a television producer and scriptwriter. While the books were fulfilling the desire to pursue my passion, the various freelance jobs that I took up helped provide the sustain that was required to do so."
In today's age, everyone wants to make their mark, Shrey explains that it wasn't east getting published but it isn't as difficult as people think either. "The hardest part was finishing the books." He says that after that the next step is sending it out to publishers and the difficult part with that is reading rejection emails. "Those were rough, but you can only learn and grow from those. I had to pull out references of everyone that I had met, that was even remotely connected to the publishing industry and send them a copy of my manuscript."
He went on to provide some advice for the budding authors out there, "You have to understand, as an aspiring author, not everyone will like your story but that is not to say that no one will like it. You have to keep at it and keep sending it out until you find a deal that is right for you. Eventually I found the right publishers and Partridge (Penguin-Randomhouse) were seriously helpful through the entire process."
"In all seriousness though, if you enjoy writing and you have a story that you want to tell you should definitely give it the time and effort that it needs. It can be demanding, and at certain points, it can seem like it's seriously unrewarding but in the end it's all worth it."
Shrey is still a relatively new author but his books so far don't show signs of that being true. Both books, particularly the first one 'Rhode To Rouen' exude the raw nature of an author that has no limits.
'Rhode to Rouen' revolves around a young and beautiful young lady and her love affair with a charming artist that propels her into a world of love, lust, drugs and sex. Even though the book may showcase a typical boy-meet-girl love story, the way it is written will disperse that theory right of the bat. The way the story is weaved will engage you and make you want to know what happens to the characters, a through and through entertaining read.
'Ollie's Lost', Shrey's second book, is a story about having everything you want in the world, and then having it suddenly and mysteriously taken away. While 'Rhode to Rouen' allowed the author to explore love and the ecstasy of life, 'Ollie's Lost' takes you through a different path, one which makes you realise that things could be take away from you in an instant. A different type of read filled with mystery and intrigue, 'Ollie's Lost' is similarly a griping read.
"Both books are still relatively new and I haven't gotten any hard numbers yet on how well they're doing," Shrey admits. But he has received some positive feedback from a few people. "I'm not sure if it's because their opinions are biased or not, but until I know more I'm putting this in the 'win' bracket."
Publishing House - Partridge (Penguin-Randomhouse)
Ollie's Lost:
Paperback: Rs350
Hardcover: Rs749
eBook: Rs169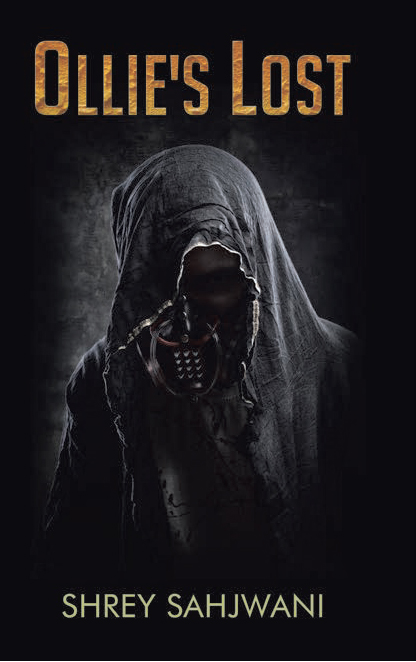 Rhode to Rouen:
Paperback: Rs350
eBook: Rs169