Four places you can head to for a frosty vacation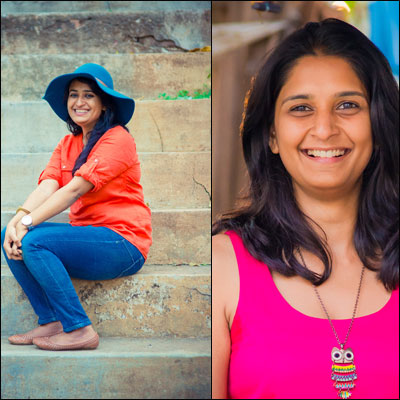 Be ready to fill your bag with some warm clothes, if you are looking at some offbeat holiday ideas in 2014. Of course, the entire globe is not mapped by the winters but most offbeat and unusual or less frequently travelled destinations are tucked away under the blanket of snow which make them the most amazing places to see and things to do.
NORWAY AND FINLAND
Catch nature's spectacular light show, the Northern Lights or Aurora Borealis in Norway along with the one-of-its-kind music festival where both the stage and the instruments are carved out of local ice and snow. If you have kids, visit the largest ginger bread house in Bergen. While in Finland, don't miss the opportunity to meet Santa Claus at the world famous Santa Claus Village, as you spot wild reindeers and go on a thrilling dog-sled ride to see the Northern Lights once again, before you head back home.
ICELAND
Famous for its unpredictable weather, Iceland is a great option for a week-long trip. This small island is famous for its volcanic landscapes, waterfalls, glaciers, geysers and a drop-dead gorgeous coastline that has rocky beaches with black velvet lava sand dominating the island. Drive yourself to the majestic waterfalls of Gulfoss, Skogafoss and Seljalandsfoss. See the geyser erupting every 10 minutes and walk between the Continental Drift at the Thingviller National Park.
TRANS-SIBERIAN RAILWAYS
If you are looking at something completely out-of-the-box, why not take the Great Trans-Siberian route from Beijing to St.Petersburg? Take this 9001km journey over 15 days on the old Trans-Manchurian route via Mongolia and enjoy the snow covered landscapes. Another thing on the side that you must try on this trip is the dog-sledding experience on the completely frozen Baikal lake.
BORNEO FOREST
When in Malaysia chuck your shopping spree and venture deep in to the forest. Experience watching orangutans in the wild or laze around the secluded beaches at Sabah. Experience a rainforest from the Tree Top Canopy Walkways which provide for a safe and unobstructed view of the 130 million-year-old jungle canopy. For the more adventurous sorts, an overnight climb of Mount Kinabalu is a must.