Renu Oberoi, jewellery designer from the house of Mahesh Notandass, spins her magic on gold
Not one to be content with the prevailing trends in jewellery, Renu Oberoi is known for pushing the envelope with her stunning, one-of-a-kind designs.
Jhumkas inspired by the local village women and olden tribes in India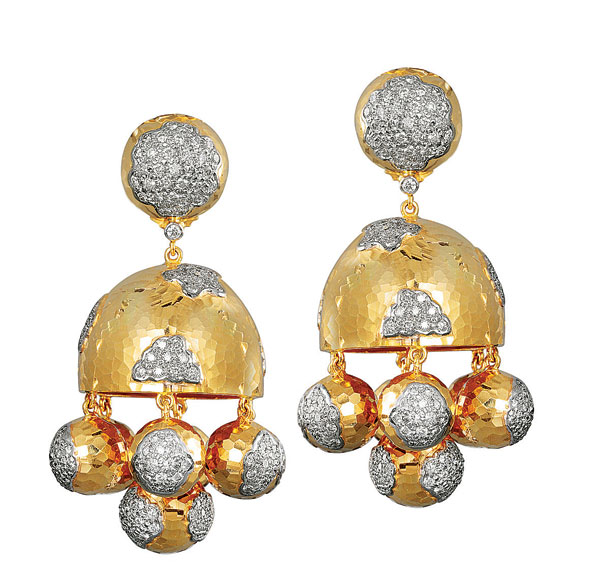 I wanted to create something different so I created these jhumkas that are inspired by the silver tribal jewellery seen in India. However, I kept it chic and sophisticated. These jhumkas can be worn anywhere and with any Indian or western attire.
Gold bracelet with a hammered texture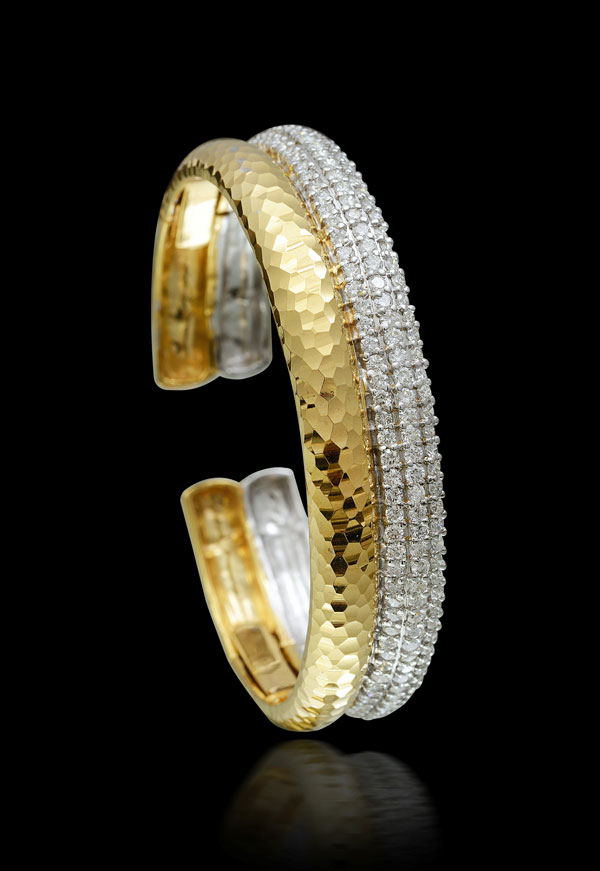 This is a simple beaten gold bracelet that is easy to wear in pairs or as a single piece of jewellery. Its texture is inspired by the hammered effect of old Indian copper utensils. It adds character to the line of diamonds set alongside, and is easy for daily wear.
Chunky, impactful gold cuff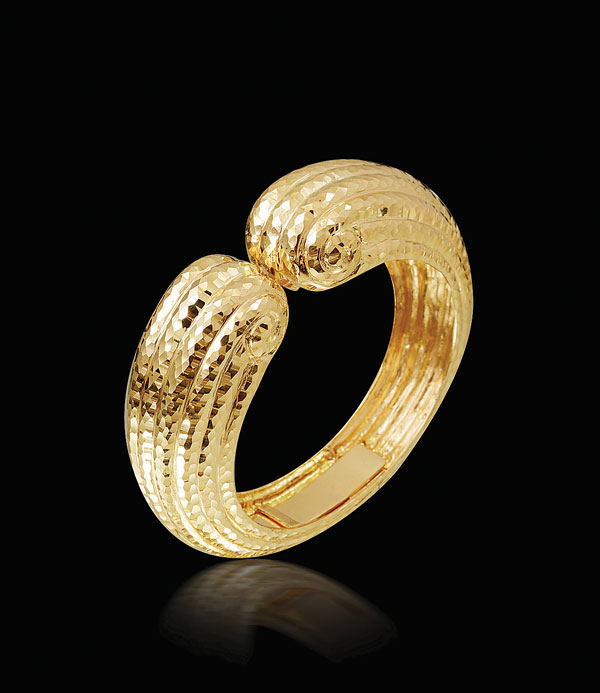 A pair of these on the wrist looks wow! This cuff is inspired by the European columns in palaces and monuments. The cuff looks very pretty with Indian traditional wear as well as western wear.
Jute rope bracelet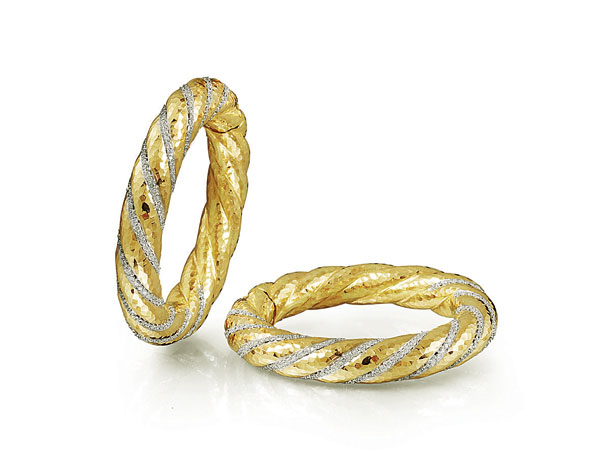 This bracelet is inspired by the basic rope used to tie bamboos and such. I have just added a twist to the bracelet by adding a line of diamonds. The simplicity of the bracelet is in its aesthetic beauty. The bracelet can be worn for weddings or other functions. In fact, all my pieces can be used for all kind of occasions. A single piece like this paired with jeans and a smart shirt would look fab!
Textured gold earrings with diamonds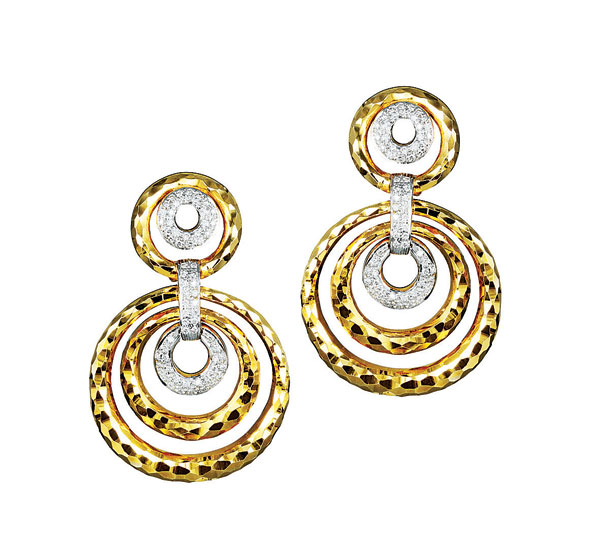 Mimicking the scales of a snake, this pair of earrings can be worn easily for any occasion by dressing it up or down. Since the past year, I was looking to do something a bit unusual so I came with an exquisite line of gold and diamond jewellery, which works out economical in today's market.
Compiled by Shraddha Shirodkar