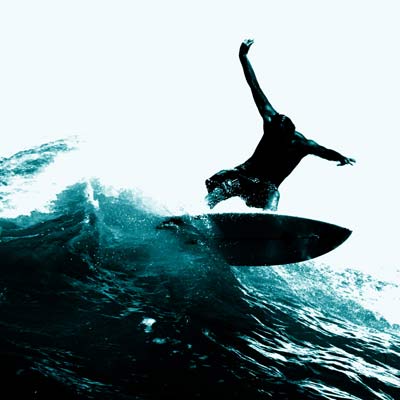 Shop till you drop at North Cliff
Head to the North Cliff of Varkala to shop till you drop. A lot of people make own clothes from raw silk and you can order a kaftan or skirt amongst other outfits to be stitched. They will customise it for you and have it ready in minimum 24 hours, styled and tailored to your size and taste. You can also pick up trinkets, sarongs, mixed western music CDs, spices, tea masala, tea mixes and different types of coffee.
Eat a 14-course vegetarian meal
Make your way to Kerala Mama' Kumari's home, just a stone's throw away from the North Cliff of Varkala for some authentic Kerala food. Sit down on plastic chairs at a wooden table in her backyard surrounded by her cows, hens and other pets and wait for lunch to be served.
Make sure you're hungry, because set down before you is an amazing 11-course vegetarian meal. All local delicacies, the meal is served on a banana leaf and for around ₹200, you can eat unlimited portions of avial, which is boiled veggies in a coconut-based curry paste; Kerala dal; beetroot raita; poppadum; banana curry; an okra vegetable dish; a cabbage preparation; chorem, which includes mixed grated vegetables with coconut and spices, salad and so much more. Open for breakfast, lunch and dinner, you have to make a prior appointment (call in the morning for lunch, afternoon for dinner) so that she can stock up on fresh produce according to the number of people she is catering to. If you want to learn how to cook authentic Kerala food, you can also sign up for cooking classes. Head to Café Del mar, a multi-cuisine restaurant for another scrumptious meal.
Surf your heart out
You can't visit Varkala and not try surfing. Being the surfing hub, you can spend your day at the beach surfing or just try it out for a couple of hours. Most surfing schools have a beginners course, where they will first teach you how to paddle. Make sure you find a surf school with ISA Instructors and then get ready to surf your heart out. You can opt for a package or try it out for 1 or 2 days to see if you like it. While the instructors normally teach you from 6 30 am till about 10, Experienced surfers surf full day. You can rent a board and other equipment from the surf school.
Try some Yoga and Ayurveda
Varkala has more foreigners than Indians and all of them are excellent yoga teachers. So while you're there try out a few yoga sessions. You can waken your mind and body during the morning, sunrise sessions or unwind at the end of the day as the sun sets in the background, in this enchanting place, surrounded by beautiful meadows. And once you're done surfing, you can pamper yourself with a massage. Try an ayurvedic relaxing massage or a body cleansing programme.
Sightseeing