Yoga Guru Ramdev vows to make the country corruption free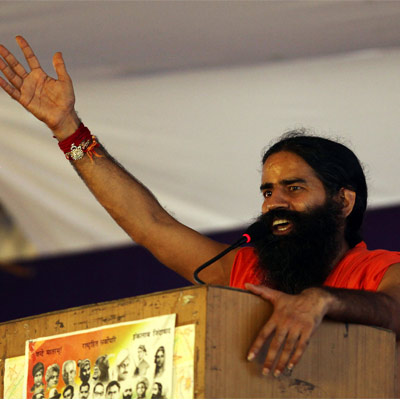 Yoga Guru Ramdev vows to make the country corruption free
Addressing mediapersons on Monday, Ramdev said Indians need to stand united against graft that has damaged the roots of this country.
Ramdev advocated for a corruption free India which could be achieved through legal, technological and social measures.
Talking of the legal measures, Ramdev spoke of the measures that he has proposed in the consent letter that he earlier procured from senior leaders of Bharatiya Janata Party (BJP) as a testimonial to their support for his anti corruption movement.
To make India corruption free we have proposed three provisions, he said.
He also proposed technological measures like e-governance that would tighten the grip on corruption and check graft through social remedies such as education and knowledge.
Ramdev has been touring India to garner votes for the Bharatiya Janata Party (BJP) after the party accepted his proposal to bring back black money stashed in foreign banks if they are voted to power.