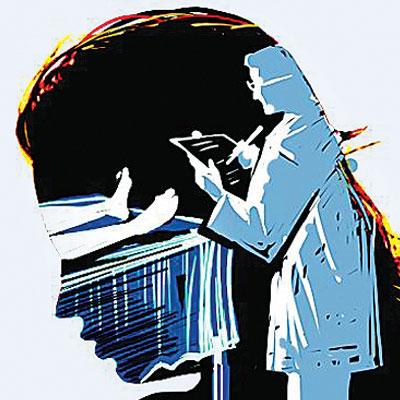 Nikita, a 20-something media professional, recounted how she was sent back home without transportation at 12 am because she forgot her access card. Despite repeated calls to the editors, she was left alone on the street to fend for herself. Arti, who works with a popular news channel, recounts how a colleague was asked to leave because she wore braces. And another, who was harassed by stylists because of her hair colour. Arti noted how her male colleagues were never asked to prime up their looks.
Nikita, Arti and many women media professionals recounted their experiences at a conference held in the Capital to address the harassment women media professionals faced at the workplace. These experience ranged from sexual harassment, poor safety measures, lack of transportation facilities after dark, poor pay structures and HR malpractices.
Held by the Indian Women's Press Corps and the Press Club of India following the attempted suicide by an India TV journalist at her office premises alleging workplace harassment, the conference issued a joint statement demanding a secure working atmosphere, that organisations follow labour laws and provide basic facilities for women.The conference, attended by professionals from various media organisations, was presided by a panel comprising TK Rajalakshmi (President, IWPC), Anand Sahay (President, Press Club of India), Ravinder Bawa (General Secretary, IWPC), Nadeem A Kazmi and noted academician Pamela Phillipose.
The panel discussed how many organisations, despite the furore following the Tarun Tejpal sexual harassment case, did not have a proper harassment cell as laid down by the Vishakha guidelines.
The panel, which was also joined by Sehba Farooqui of the All India Democratic Women's Association (AIDWA), realised the urgent for a regulatory body to combat workplace harassment. They took a note of the fact that the management at India TV, who let go of the journalist on the basis of an SMS, washed themselves of all charges and instead slapped a case against the journalist for the attempted suicide at their premises.
"Jobs are typically contact-based and increasingly so. This is frequently exploited as due to the tenuous nature of the terms of employment, employees in general and women in particular find it impossible to come out in the open and confront their difficult office environment. Unreasonable demands, unwarranted comments and abusive behaviour are tolerated by employees for fear of losing their jobs. The demand of the hour is the regularisation of contracts and establishment of decent work conditions within the media," read the statement. "We also demand that the government ensure that media organisations comply with all statutory laws like the Sexual Harassment of Women at the Workplace (Prevention, Prohibition and Redressal) Act, 2013," it added.