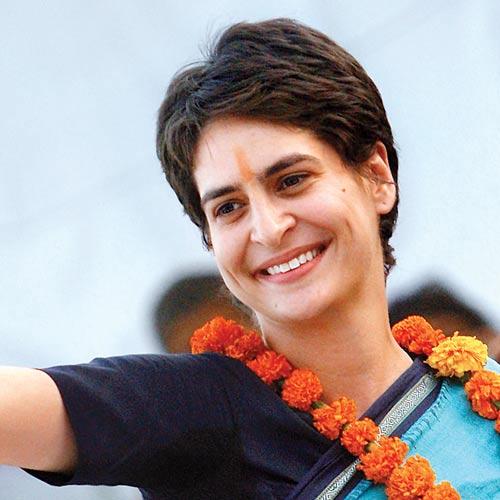 With the elections only a week away, the rumour that the Congress may field Priyanka Gandhi to contest against Narendra Modi in the Hindu holy city of Varanasi for the upcoming Lok Sabha elections has only grown stronger.
whispers of priyanka versus modi in benares, beyond the excitement, what a pity if the choice is to be between two shades of indira gandhi

— Hartosh Singh Bal (@HartoshSinghBal) April 4, 2014
The BJP's prime ministerial candidate Narendra Modi, former Delhi chief minister and leader of the Aam Aadmi Party (AAP) Arvind Kejriwal amongst others are also contesting the elections from Varanasi.
If Priyanka Gandhi does indeed contest the polls from here, the election could get difficult for Modi as the voteshare would then get divided four ways between the BJP, AAP, BSP (who is fielding Vijay Prakash Jaiswal from that seat), and now the Congress. In the last Lok Sabha elections, the BJP won the seat with a narrow margin of 3% against the BSP.
Varanasi is considered the holiest of Hindu cities and is also considered the religous capital of India, for Narendra Modi winning this seat is more a matter of prestige than anything else.