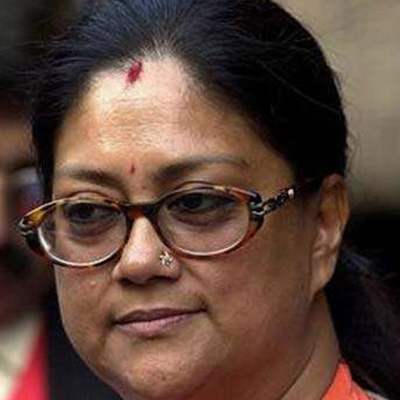 Rajasthan Chief Minister Vasundhara Raje held a series of meetings with experts on tuesday to discuss issues related to the conservation of heritage, ultra-modern development, beautification works and reinforcement of canal system in the Bikaner region.
Detailed discussions were held among state government officials, renowned architects, entrepreneurs and experts in these meetings which were organised at Gajner Palace in Bikaner as part of the 'Sarkar Aapke Dwar' campaign.
Raje held the first meeting with Karl Wadia, a renowned architect from Mumbai, for town planning, development of Ravindra Manch and multi-storeyed parking and urban development, according to a release here. She also discussed the development and beautification of parks with gardening expert Ravi Punde, the release added.
To explore the potential for development in the dairy sector in Bikaner, the Chief Minister met the representatives of Nestle India. Agriculture, Animal Husbandry and Dairy Development Minister Prabhulal Saini was present for this meeting.
She also held meetings with experts from Welspun to discuss new projects in the energy and infrastructure sectors.
During another meeting, Raje discussed the problems of farmers in the command area of Indira Gandhi Nahar Project along with proposals for the strengthening of the canal system in the region.