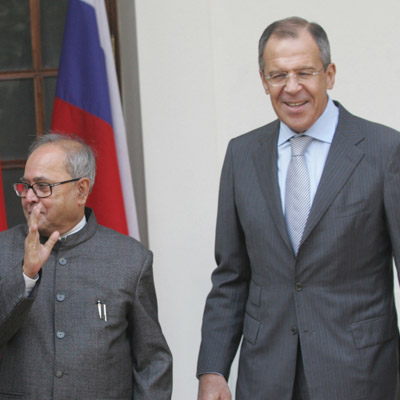 Ukraine would be ready for a new round of Geneva negotiations to ease its tension if Russia supports its presidential election, Ukraine's acting foreign minister has said.
"If Russia is ready to commit itself to supporting these elections and to eliminate this threat and eliminate its support for the extremist elements in Ukraine, we are ready to have such a round of meetings," Andrii Deshchytsia told reporters during a meeting Tuesday of the Council of Europe in Vienna with focus on the Ukraine crisis.
Ukraine's presidential election process is the short-term priority of the country, he said, adding that the election is scheduled for May 25.
He made the remarks shortly after Russian Foreign Minister Sergey Lavrov said it would be 'unusual' to hold a presidential election in Ukraine while the government was deploying the army against "some of its people."
Lavrov also said the new round of international negotiation on de-escalating the tension in Ukraine should include the 'opposition' on the negotiation table, an opinion rejected by Ukraine later.
At Donetsk Airport in eastern Ukraine, outgoing and incoming flights have been cancelled until further notice, the airport's press service said Tuesday.
The suspension came after government troops launched an "anti-terror" operation against pro-Russia militants in Slavyansk to retake the city, located 115 km north of Donetsk, which has been under the control of pro-Russian activists since unrest began in eastern Ukraine.
At least four Ukrainian servicemen were killed and some 30 wounded during the operation, the country's interior Ministry said.