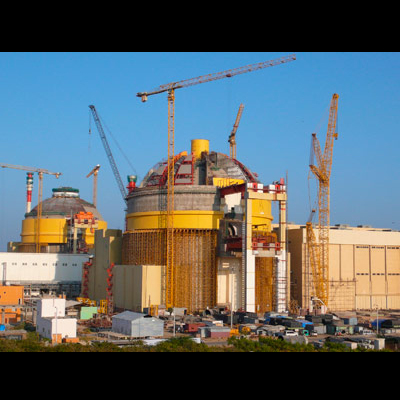 India will complete the process of putting its 14 civilian nuclear facilities under International Atomic Energy Agency​ (IAEA) safeguards by the year end as part of a commitment made under the Indo-US nuclear deal.
The Narora Atomic Power plant Unit I and II (NAPS) are thus set to go under IAEA safeguards. The 220MW Pressurised Heavy Water Reactors (PHWR) are in Bulandshahr district of Uttar Pradesh. NAPS I was commissioned in January, 1991, while NAPS II became operational in July, 1992.
"NAPS I and II will be brought under IAEA safeguards by the end of the year. This is India's commitment to becoming a responsible nuclear-weapon state... More importantly, by complying with all the norms under the Indo-US nuclear deal, we will also push our case for becoming a member of the coveted 45-member Nuclear Suppliers Group," said a government source.
In its communication to IAEA in July, 2008, entitled, 'Implementation of the India-United States Joint Statement of July 18, 2005: India's Separation Plan', it had listed the 14 reactors which would be brought under IAEA safeguards from 2006 to 2014. The separation plan clearly demarcated facilities for civilian and military purpose.
The Additional Protocol, signed between India and IAEA on March 15, 2009, involves a high degree of scrutiny of nuclear facilities, including its reactors and fuel cycle sites, by the inspectors of the atomic energy body.
India has already listed its sites as agreed between the two countries. These includes six facilities – two Uranium Oxide Plants, Ceramic Fuel Fabrication Plant, Enriched Uranium Oxide Plant, enriched fuel fabrication plant and Gadolinia facility – in the Nuclear Fuel Complex in Hyderabad, which were put under safeguards in October, 2009.