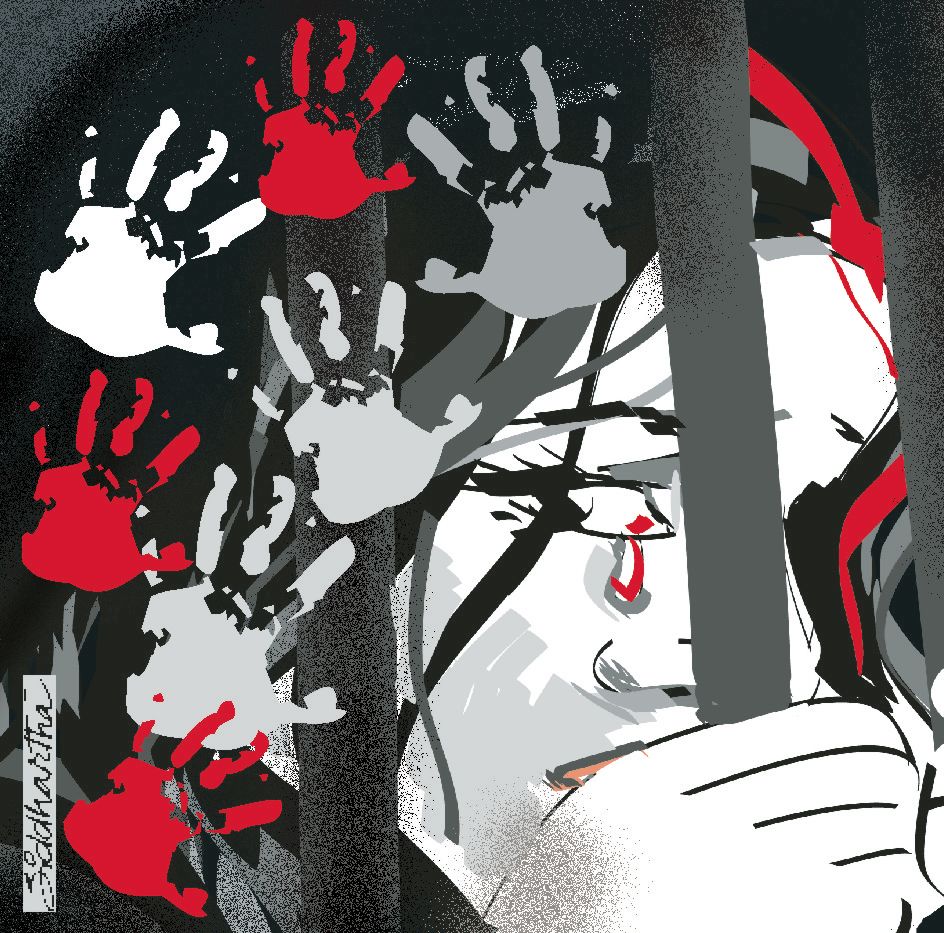 As India witnesses another brutal crime against women where-in two minors were found hanged from a tree in Badaun district in Uttar Pradesh after being raped. The irony being that out of the seven accused two were cops, responsible for maintaining law and order.
Even after witnessing so many such incidents in their state, Chief Minister Akhilesh Yadav termed it "unfortunate" and has decided to give the families a compensation of Rs. 5 lakhs each. The chief minister has asked to constitute a fast track court to punish the accused of such cases.
There has been tremendous outrage, and social media has been abuzz with strong condemnations.
@sherryrehman hopefully we would have punished the Perpetrators of Badaun Gang Rape within a couple of months

— Ravinder Jain (@IRavinderjain) May 30, 2014
Akhilesh Yadav's comment on Badaun indicates he shares Daddy's views on rape: boys can make mistakes. Beyond sick-making.

— Tavleen Singh (@tavleen_singh) May 30, 2014
Why are our newly elected MPs and ministers silent on the horrible rape and murder of two teenage girls in Badaun??

— Tavleen Singh (@tavleen_singh) May 30, 2014
Even the former Minister of State for Home Affairs has showed concern and disgust as well.
Death penalty only punishment for a crime as cruel & brutal as Badaun rape/hangings.Cops being involved makes swift verdict even more impt !

— RPN Singh (@SinghRPN) May 29, 2014
Despicable Gang rape in Badaun UP is condemnable but worst is the casual reaction of Akhilesh Yadav. So insensitive.

— S I Habib (@irfhabib) May 29, 2014
#Badaun gang-rape: Chief Minister Akhilesh Yadav, does mere arrests do justice? | Latest News &... http://t.co/b1l6x0HjgM

— DS Gill Chair IHRO (@dsgill22) May 30, 2014
"Have you faced any problem? You are safe, why are you bothered?"Akhilesh Yadav asked a journalist who sought info on the rising cases in UP

— Aakash Chopra (@cricketaakash) May 30, 2014
Akhilesh yadav is a slap to us for having objective criterias for leaders. youth, 'secular', educated, well spoken .. my foot !!

— shilpi tewari (@shilpitewari) May 30, 2014
Has Mulayam Singh Yadav made an excuse for the rapists yet - saying boys will be boys #justasking http://t.co/6jw4Pwuye4

— Harini Calamur (@calamur) May 30, 2014
This is how India feels about the situation. Read More