Gopinath Munde was a critical bridge between Shiv Sena and the Bharatiya Janata Patry (BJP), and his death is a major loss to the six-party opposition alliance in the state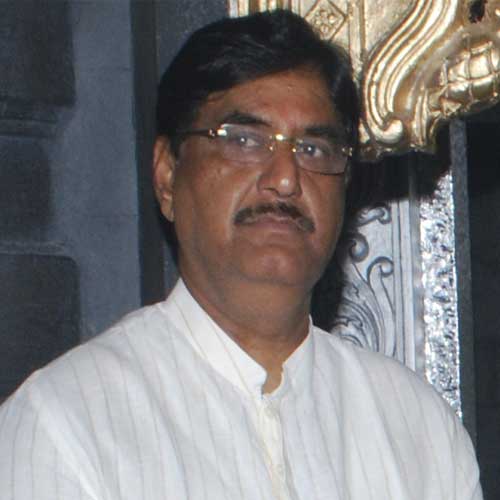 Union minister Gopinath Munde's death, which is a massive blow for the BJP, will also deprive the six-party Mahayuti (grand alliance) of a major trouble shooter.
The Sena-BJP alliance was forged in 1989 by senior BJP leader and Munde's late brother-in-law Pramod Mahajan after the two parties had had an unsuccessful tie-up in the 1984 Lok Sabha polls, in which they were swept away in the sympathy wave in favour of the Congress in the wake of prime minister Indira Gandhi's assassination.
Mahajan, who shared an excellent rapport with late Shiv Sena chief Bal Thackeray, was the trouble shooter who sorted out disputes which cropped up in the alliance. After Mahajan's murder in 2006, Munde stepped into the role.
In contrast, the Sena shares an uneasy relationship with Union surface transport minister Nitin Gadkari, who was seen as Munde's adversary in the BJP. Recently, Sena organ Saamna had lashed out at Gadkari after he held a meeting with MNS chief Raj Thackeray. "Gopinath Munde was a critical bridge between Sena and the BJP. His death is a major loss to Sena as well," said a Sena source, adding that in contrast to Munde, Gadkari is seen as more assertive when it comes to taking on the Sena.
"Gadkari is a hard bargainer," he said, pointing to the 'shatapratishat' (100%) BJP line adopted by some party leaders in Maharashtra. And Munde's presence will be missed when Mahayuti, the rainbow coalition of six parties, gets down to the difficult exercise of seat-sharing.
In 2009, as per the seat sharing formula, Sena contested 169 seats and BJP 119. However, this time around, BJP wants its ally to concede more seats, something which Sena is not willing to.
In 2006, when the dispute over contesting the by-poll from Chimur in Vidarbha, which had been vacated by Sena's Vijay Vaddetiwar, who moved to the Congress along with Narayan Rane, threatened to rip the alliance apart, Munde played a crucial role in defusing the crisis. BJP's Dr Ramesh Gajbe eventually contested that poll, but lost to Vadettiwar.
Gadkari is seen to be more hawkish when it comes to taking a stance against Sena, which considers itself the senior partner in the alliance, but risked being pushed into a sub-ordinate role in a BJP dominated by Prime Minister Narendra Modi. However, Munde's death may alter the equations in Sena's favour.
"Munde was one of the most important trouble shooters whenever misunderstandings cropped up between Sena and BJP," said a senior Sena leader. "Sena and BJP will have to look for a new trouble shooter now," he lamented. "In an alliance, communication between partners is important. Munde helped facilitate that," the Sena leader said.
The mantle could now fall on BJP's Maharashtra chief Devendra Fadnavis, a soft-spoken MLA from Nagpur. Fadnavis had also negotiated with the Sena after the later had raised dust over the Gadkari-Raj meeting.
"One of Munde's most important achievements was mollifying (Dalit leader and former Lok Sabha MP) Ramdas Athavale by nominating him to Rajya Sabha from the BJP quota by convincing party high-command that Athavale's RPI was an important ally in Mahayuti," said the Sena leader.