They fear that the apex court verdict would only open up doors to more brazen attacks on LGBT community.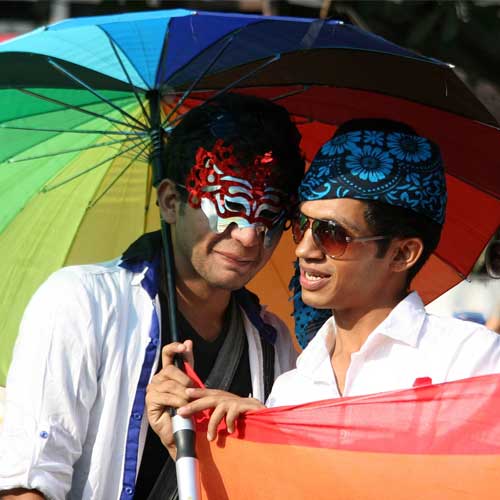 "This is the most retrograde judgment," said gay rights pioneer Ashok Row Kavi. "This sets the clock back to not only 2009 when the Delhi HC ruled in favour of decriminalisation but back to the dark ages of the Brtish era more than century and half ago ago when Section 377 was introduced." He feared that it would open up doors to more brazen attacks on people.
Writer and activist Vikram Doctor echoed this view. "The judgment ends up empowering the thug, the policeman and just about anyone who wants to persecute someone on the basis of their sexual orientation.
VM Koliwad, secretary-general of Family Planning Association of India which runs several HIV/AIDS prevention and awareness projects with men who have sex with men said, "This is a setback to the interventions on HIV prevention amongst high risk groups. IEC and BCC strategies aiming at safe practices amongst gay communities would be affected. This will also result in further stigma and discrimination that gay people face. They would be driven away and would shy away from developmental efforts. This is a further violation of sexual rights of an already marginalized and vulnerable group."
Addressing a press conference in Delhi, senior lawyer Anand Grover described the decision as "very disappointing".
"2G — why did the courts take up that matter?" he asked. "It was a policy matter; when fundamental rights is concerned, when privacy is concerned, surely more important than economic rights, why did you take your hands off, why did you ask us to go to Parliament? I think it's shocking," Grover said to applause from leaders of the LGBT community from all over the country who had gathered for the landmark judgment.
Grover equated the SC order with its earlier controversial decisions on Mathura and Emergency and said, "We see it in that black light and I have no doubt that the SC itself will reverse that judgment".
Laxmi, a transgender who shared the dias with Grover and activists Anita Gopalan, founder of Naz Foundation which had originally filed the petition for the reading down of section 377; Ashok Row Kavi veteran gay rights activist, and others, spoke about the futility of referring to Parliament which had not even passed the women's reservation bill.
Rituparna, of Voices Against 377, said this was not just about the LGBT community, but for everyone since it is about the fundamental rights. Gautam Bhan, an activist with Voices Against 377, said, "In the 2009 judgment, the court said something very important — that it does not confer our rights, it merely confirms them. It is very important to remember this...Our rights come to us from our sense of dignity, of self and humanity."