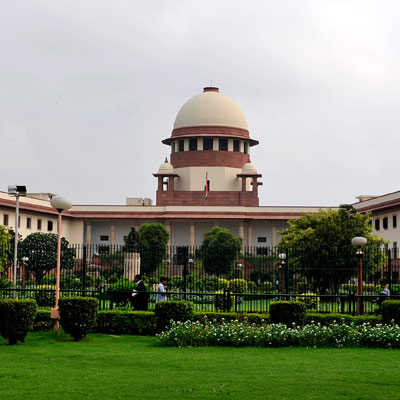 The Central Bureau of Investigation (CBI) has been directed by the Supreme Court to file a status report on advocate Prashant Bhushan's plea for a thorough probe into the role of M/s Tatas in the 2G spectrum allocation scam following the report of the Serious Fraud Investigation Office (SFIO) against it.
A bench headed by justices H L Dattu directed the premier investigating agency to file the status report by August 12 on Bhushan's submission that "the SFIO investigation, under ministry of corporate affairs, also confirms that M/s Unitech was fronting for M/s Tatas and had obtained 2G spectrum allocated by the DoT in 2008 by cheating and fraud."
Bhushan has filed a PIL before the Supreme Court in 2G scam involving two former union ministers A Raja, (a DMK MP and former telecom minister), Tamil Nadu chief minister M Karunanidhi's daughter Kanimozhi and some telecom companies.
Contending that the CBI has chargesheeted other companies like Swan (fronting for Reliance), Loop (fronting for Essar) for their alleged role in the 2G spectrum allocation case but the agency failed to take any action against Tata group.
In his application before the court, the lawyer said "The SFIO probing the Radia tape cases reveals that M/s Unitech was nothing but a front for Tata. The money was not paid directly to Unitech Ltd. The companies of Tata Group were put into service to route funds to the group companies of Unitech and these companies finally passed on the funds aggregating 1,700 crore to Unitech Wireless (Tamil Nadu) Pvt Ltd during March 2007 to March 008...."
He alleged that the money received from Tata Realty was utilised by Unitech to pay the license fees to the government for acquisition of licences.
Referring to the SFIO report, Bhushan said It said Unitech had entered into agreements with the telecommunications arms of Tata Teleservices for procuring infrastructure in 2007-08 after it had received funds from TRIL. Unitech, therefore, acted as the front for Tatas which not only funded for the license but also ensured its towers by way of signing agreements.
Claiming that there are evidence that a huge property worth hundreds of crores was transferred by the Tata group company 'Voltas' to the former Tamil Nadu Chief Minister M Karunanidhi's family.
He also referred to the Radia Tapes in which the conversation between corporate lobbyist Nira Radia and Rajathi Ammal (wife of Karunanidhi) and said the said conversation had also mentioned about the transfer of the property.
Bhushan also sough for a CBI probe into the alleged role of Jaffer Sait, a 1986 batch IPS officer of Tamil Nadu cadre, who was the chief of Intelligence during the DMK regime in the state from 2007 to 2011 for alleged attempt to derail the CBI probe into the whole 2G scam to save Kanimozhi.
He claimed that there is evidence that the police officer had conversation with Kanimozhi and also her personal assistant.