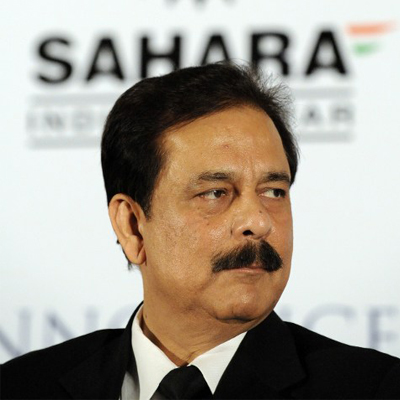 More trouble is in store for Subrata Roy, the Sahara Group chief, as the Income Tax department on Thursday demanded approximately Rs4,800 crore from it as tax dues for the financial years 2009-2012.
Income Tax department counsel moved an application before the Supreme Court, which is hearing the case after two of its companies have failed to pay back more than Rs20,000 crore to the investors in its housing project, and sought the court to hear its plea in which the department has demanded Rs4,800 crore as tax due.
In the meantime, Roy's counsel Rajeev Dhavan made an oral submission before the bench comprising justices TS Thakur, AK Sikri and Anil R Dave that Roy should be released from jail for at least 40 working days so that he will be able to settle the deals to sale three of his hotels abroad. The bench said it will hear the plea on Friday.