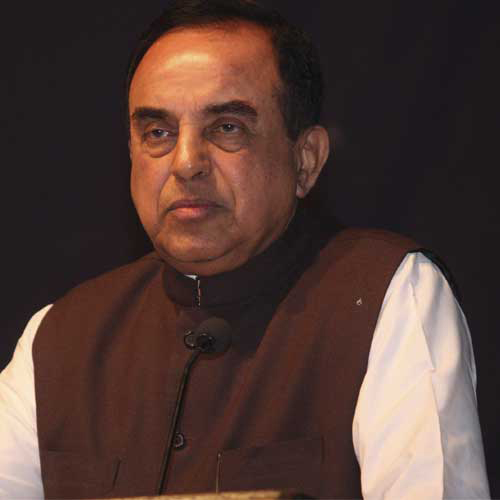 Congress today reacted sharply over Subramanian Swamy's objectionable statement against Priyanka Gandhi, dubbing the BJP leader as having "unhealthy mind" and accused him of "crossing all limits." "Subramanian Swamy's statement crosses all limits. We strongly condemn it. We do not talk such language about our sisters and daughters. Use of such words against women is unacceptable. It is a symbol of an unhealthy mind," Congress General Secretary Ajay Maken said.
He was reacting to questions on alleged derogatory remarks against Priyanka Gandhi by Swamy.
Earlier in the day, scores of Congress workers staged a violent protest outside Swamy's residence in Nizamuddin area of South Delhi, demanding an "unconditional apology" for allegedly making derogatory remarks against Priyanka Gandhi and top party leaders.
Some of protesters broke barricades and clashed with police when they were stopped from going towards Swamy's residence.