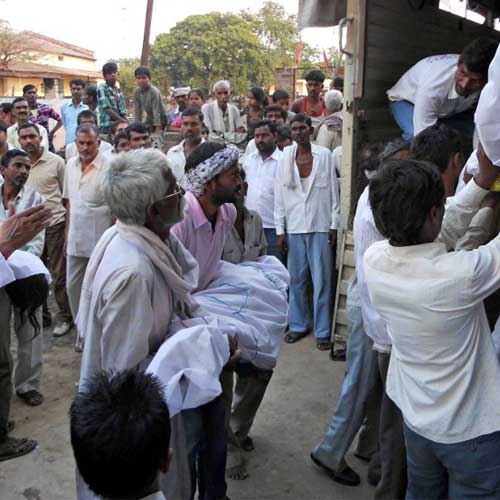 A minor stampede broke out today during the 'Lolark Chhath' festival in Varanasi injuring at least a dozen people.
While many female devotees were injured in the stampede, the situation was later normalized with the help of the administration.
Lolark Chhath festival is celebrated during the monsoon season and is dedicated to the Sun god. Devotees take a dip in the ancient stepwell pond of Lolark Kund which is a sacred water body.
Couples perform rituals and pray for the blessing of a child.
Recently, ten pilgrims were killed in a stampede at Kamtanath temple in Chitrakoot town of Madhya Pradesh, when they had gathered for the "Parikrama (circumambulation) of the hill which houses the temple on Somavati Amavasya (no moon day)", an occasion that falls on a Monday in traditional Hindu calendar.