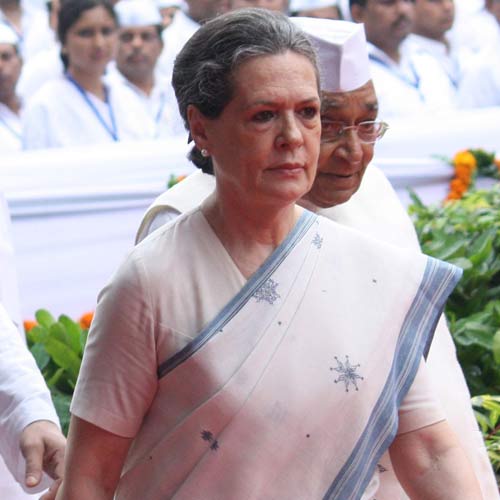 Congress President Sonia Gandhi on Monday inaugurated several roads in her parliamentary constituency Rae Bareli, where she will also launch a host of projects, including a railway line.
Gandhi, who reached here this morning, inaugurated and laid foundation of over 50 roads constructed under Pradhan Mantri Gramin Sadak Yojna (PMGSY) connecting various villages of her constituency.
She also inaugurated a water treatment plant at Saraimugla.
During the visit, she would lay the foundation of a new railway line -- Rae Bareli- Maharajganj-Akbarganj.
This line would bring Mahrajganj tehsil of Rae Bareli on the railway map for the first time. Besides, Rae Bareli will be connected to Faizabad by the shortest railway route.
Later in the day, Gandhi will also inaugurate an FM radio station at Akashwani premises on Amawan road. The FM rainbow available at 102.8 mhz would provide information and entertainment to people of the constituency.