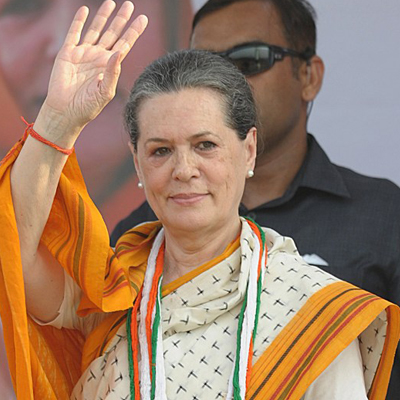 Congress President Sonia Gandhi on Monday congratulated the people of Telangana as it became the 29th state of India reminding them that it was her party which "finally decided to reorganise the state of Andhra Pradesh".
In a message, she noted that the movement of creation of Telangana has had a long history and "it was the Congress that finally decided to re-organise the state of Andhra Pradesh in 2013 to fulfill the democratic aspirations of the people of Telangana".
At the same time, she said that the Congress has ensured that the re-organisation will create vast new development and investment opportunities for the successor state of Andhra Pradesh as well.
"I wish to reiterate that the Congress is committed to the welfare of the people of both the states and will play an active role in ensuring that both the states progress in a spirit of harmony and cooperation", she added.
Also Read: Congress credits Sonia Gandhi for formation of Telangana​