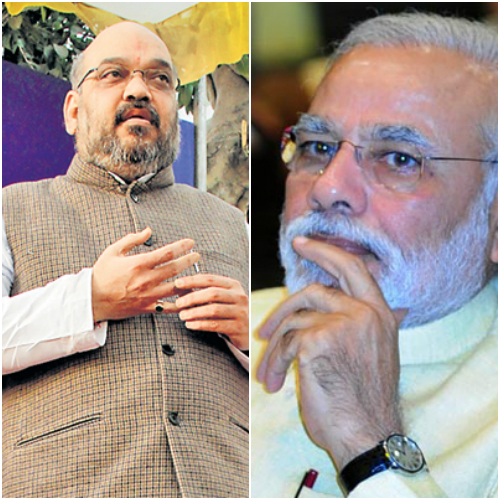 The BJP government is up in arms against the US envoy after new documents in the Washington Post revealed that the National Security Agency (NSA) of America has been snooping on 193 organisations and countries in the world, with India's Bharatiya Janata Party (BJP) one among them. Whistleblower Edward Snowden has revealed that the US gave permissions to spy on multiple political parties which included the BJP, the Pakistan People's Party and Egypt's Muslim Brotherhood.
The BJP and several other political commentators feel this is a gross violation of India's privacy and sovereignty as a democratic nation. Although NSA had its authority to spy on BJP approved by the Foreign Intelligence Surveillance Court, one cannot be sure if the spying was actually carried out. But this is not new as India is one of the most spied upon countries by the US.
Commentators have also mentioned that the BJP would not gain much by protesting against the snooping and should rather build up its own intelligence and technical systems in a way that spying become difficult for other countries. Though there is merit in the point, however, one cannot forget that it is an issue of foreign diplomacy and international relations and by registering its complaint with the envoy, the government will be seen as taking a stand in something that matters to them.
However, what is ironical is BJP's own history of what had been dubbed as 'Snoopgate' a few months ago. Though many saw it as just a political conspiracy by the Congress before the elections, BJP was accused of snooping over a girl. The claim was supported by investigative websites like Gulail and Cobrapost which handed over many telephonic conversations to the CBI. The tapes also made several references to a certain "saheb" that many considered to be Narendra Modi himself. The main accused in the controversy was senior BJP leader Amit Shah, who is now pitted to be the next BJP head. The BJP had later said the girl's father wanted the monitoring for her security and this could not be considered as a violation of their privacy. But instead of figuring out how a private citizen could be snooped on even if her father knew about it, further letters from the girl's father were provided to show his consent.
While many might be smirking about the issue of spying coming back to haunt the BJP, one cannot really draw a parallel between Snoopgate and the US spying over India and its ruling political party. The latter is not just a grave issue relating to international privacy laws, but also threatens the internal security and sovereignty of our country.