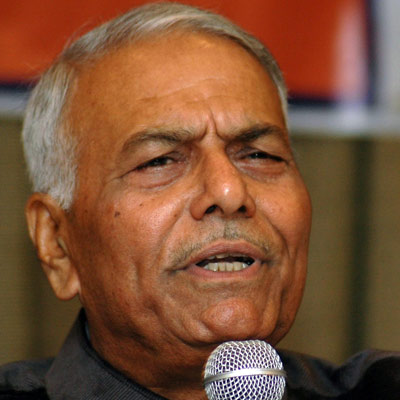 Senior Bharatiya Janata Party leader Yashwant Sinha, who was arrested for leading a demonstration in Jharkhand's Hazaribagh town and was sent to judicial custody on June 03, got injuries on his head when he fell off a chair, a report said on Friday.
More details are awaited.
Sinha was sent to 14 days' judicial custody after he refused to furnish the bail bond. Sinha was arrested earlier this month after he led a group that held a demonstration at the state Electricity Board office in Hazaribagh. The demonstrators detained general manager Dhanesh Jha. Police later arrested Sinha and others.