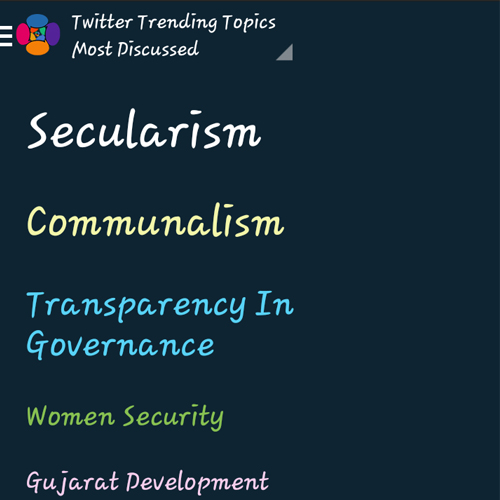 During the ongoing Lok Sabha elections, Twitter is not just about elections and voting figures. The micro-blogging site has mobilised and created awareness about the issues in the elections. According to TCS iElect, these issues have been selected based on discussion and debates on the site.
Secularism: How can you not have securalism as an issue when Narendra Modi is the key Prime Ministerial candidate.
Communalism: Apart from Modi, we have seen alledged communal statements from the likes of Giriraj Singh (BJP), Shazia Ilmi of the Aam Aadmi Party (AAP) and Azam Khan of the Samajwadi Party (SP)
Transparency in government: With corruption as the key issue in public life a few months back, we are not surprised.
Women Security: Post the Delhi gang rape, women security has been the big issue in public mind.
Gujarat Development: With Modi, comes the Gujarat Model of development.