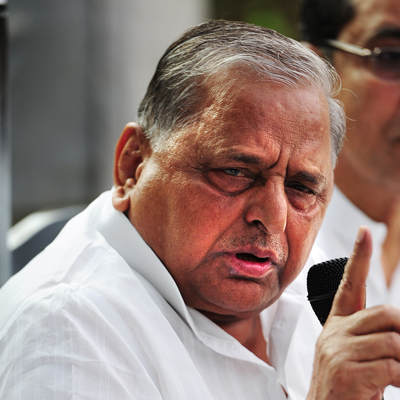 Supporters of Samajwadi Party MP from Allahabad and Congress candidate Nand Gopal Gupta Nandi clashed late last night during campaigning, leaving several people, including security personnel, injured.
"The incident took place in Mutthiganj police station area when a cavalcade of supporters of the MP Kunwar Reoti Raman Singh was passing in front of the election office set up by Nand Gopal Gupta Nandi.
"While the MP has alleged that they were attacked by Nandi's supporters the latter claimed that violence was initiated by the other side," Inspector in-charge of Mutthiganj police station Indrajeet Chaturvedi said today.
A number of Nandi's supporters and his wife Abhilasha, who is the city Mayor, received minor injuries in the incident.
Later, the couple marched to the police station where their supporters got into a heated argument with policemen and indulged in stone-pelting which left a number of local police and paramilitary personnel injured, Inspector Chaturvedi said.
Meanwhile, a spokesman in the district police headquarters said that a case has been registered against the MP and his supporters under various sections of IPC relating to rioting and affray, though no arrests have been made in this connection so far.
A complaint has also been lodged by Reoti Raman Singh against Nandi at the Mutthiganj police station.
Besides, Inspector Chaturvedi said, "we are going to lodge a separate case against Nandi and his supporters for the stone-pelting at the police station".