Now, the NGO that helped her get fit again is planning to send a petition to the Chief Minister of Bhopal.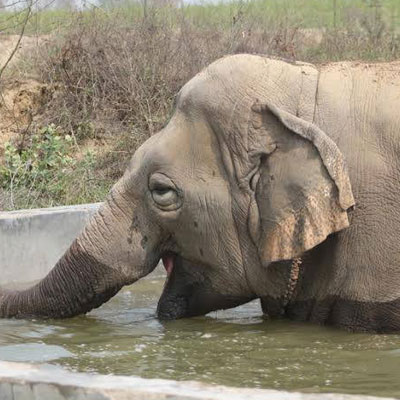 A new petition seeks to stop Laxmi, an elephant rescued from Mumbai, from returning to her former owner. Laxmi was rescued by SOS Wildlife in July 2013 who, since then, have been treating her in a patient and friendly way helping her to get over the memories of torture and neglect that her previous owner inflicted upon her.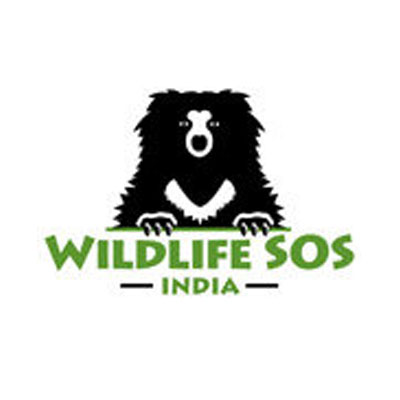 Before Wildlife SOS found her, Laxmi was forced by her owner to beg at Mulund station. Moreover, she was treated with neglect and none of her efforts were appreciated or applauded in any way. Due to lack of affection and rewards, poor Laxmi had not known a life of affection or care for a long time.
In contrast, Wildlife SOS provided her with a thorough medical check-up, good meals and the pleasure of a bath which she had never experienced before. She was treated in Mathura, Uttar Pradesh under the extensive care and supervision of the Wildlife SOS's Elephant Rescue and Intensive Care Center.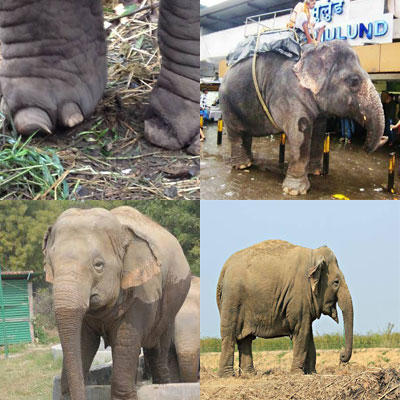 We interviewed the team at Wildlife SOS. Here's the Q and A
Q. Can you please tell me something about your sanctuary? How it was founded? Why was the initiative taken?
Ans. Wildlife SOS was established in 1995 by a small group of individuals inspired to start a movement and make lasting change to protect and conserve India's natural heritage, forests and wildlife wealth. Today, the organization has evolved to actively work towards protecting the Indian wildlife, conserving habitat, studying biodiversity, conducting research and creating alternative and sustainable livelihoods for erstwhile poacher communities. India's wildlife is under severe threat - every animal from the majestic elephant and the tiger, to the shy sloth bear and rare pangolins have fast become "the hunted". While time is running out for these creatures, it's not too late to help.
Q. Now about Laxmi, how did you manage to locate her in the first place?
Ans. Another elephant, Bijlee, with the same owner had collapsed due to arthritis and Dr. Yaduraj of Wildlife SOS was in Mumbai treating Bijlee. Laxmi used to be tied to a tree nearby where Bijlee was being treated. That's when we noticed the poor health condition of Laxmi elephant and decided to rescue her before she ends up like Bijlee.
Q. In what condition did you find her?
Ans. Laxmi was extremely obese and overweight. She used to be tied up all the time with chains in a muddy, murky, smelly place next to a garbage heap in a small open yard. There was no shade to protect her from heavy rains. Her toenails were severely overgrown and cracked. She was nervous all the time and did not like people approaching her.
Q. Since how long do you think Laxmi was being treated with cruelty?
Ans. Since she was trained and started working as a begging elephant. We are not sure of the number, but for many years considering her health condition.
Q. How do you think the cruelty affected her?
Ans. It affected her both physically and psychologically. As mentioned above, she was nervous all the time and did not like people approaching her. In spite of that, she was made to walk on crowded streets and stand at crowded places in the city for long hours. Walking on tar roads for years had severely affected her foot pads and toenails thus creating problems such as toenail cracks. She was fed with all kinds of junk food on Mumbai streets for years making her dangerously obese and overweight which in turn made her very prone to arthritis. It was observed that she was very reluctant to walk on tar roads and there was a mild swelling on her wrist joints thus indicating some pain in the joints.
Q. Why did you decide to take her away?
Ans. While treating the other elephant Bijlee, we noticed the plight and health problems of Laxmi elephant. It was quite evident that if Laxmi remains with the same owner and continues begging on Mumbai streets, she will be soon facing the fatal health problems and succumb to them like Bijlee. Laxmi needed urgent intervention and immediate healthcare measures to save her and rescuing and rehabilitating her was the best possible way of doing it.
Q. What kind of treatment was given to her?
Ans. Laxmi is still under treatment and recovering from the health problems. Reducing her body weight is an immediate focus for improving her health. A strict diet plan is being followed for her combined with vigorous exercise walks twice a day on soft natural ground. She is kept chain free all the time and is free to interact socially with other elephants at the centre. She has been provided with a soft soil bed to lie on and a free access to water pool in which she can bathe and play whenever she wants. Lot of enrichments have been provided to keep her active which also satisfies her natural instincts and thus helps in the psychological well being. Special feed additives are being provided to her considering her nutritional needs. Her body weight is being monitored and recorded regularly. All the necessary vaccinations and deworming procedures are carried out regularly.
Q. How do you think she reacted to the new treatment?
Ans. After arrival, Laxmi was reluctant to exercise or even walk for the first few days due to pain in the joints. But as she was enabled to walk on soft natural ground, she recovered quickly from the pain and started enjoying the walk with other elephants. The diet plan has also been working well. Laxmi has lost more than 600 kgs since she arrived at the centre. However, she still needs long term constant care and veterinary attention.
Q. For how long and in what way will this experience (the cruelty) stay with Laxmi?
Ans. The worst part is due to long years of healthcare negligence, poor nutrition, obesity and walking on unnatural hard ground such as tar roads, Laxmi's joints have already become weak and thus she will be always prone to joint ailments such as arthritis. She needs constant health attention by experts to avoid it.
Q. What was the owner's reaction when you asked him to take her away?
Ans. We approached her owner and offered him a seed fund to surrender Laxmi to us. The offer we gave him was enough for him to have a different livelihood that wouldn't involve harming animals. Initially, he was reluctant, but then he agreed. We left to begin preparations to bring Laxmi to the centre. We returned two days late to find the owner gone and Laxmi missing. The owner had fled and hid Laxmi. After a 3-day search, we found her locked in a deserted warehouse. She was hidden in a windowless shed near the highway. After making sure she was fit enough to handle transport, we jumped into motion to move her out.
Q. What is the main purpose of the petition that you are starting now?
Ans. Now her owners are trying to get her back. This needs to be prevented. Thus, the petition which is directed to the Chief Minister of Bhopal to prevent her from going back to the owner.
Q. If the owner has come back now then why can't you just simply refuse him? Or report him?
Ans. Laxmi's owners have applied for her custody in the court of law, they haven't contacted Wildlife SOS directly. So Wildlife SOS is following the due legal procedures. Saying a no wouldn't work here. We have filed a petition to make the people aware about Laxmi and the trouble she went through with her previous owners. Laxmi's previous owners have exploited their previous elephant named Biijlee and she died. We don't want Laxmi to suffer the same.
Q. What do you think Laxmi's life should be now?
Ans. For the reasons given above, Laxmi must be retired from any kind of work and rehabilitated. She must be given lifetime care by experts to avoid serious health problems and give her comfortable life.
Wildlife SOS is one such initiative towards trying to eradicate animal cruelty which requires tremendous amount of support and applause. For more details about Wildlife SOS, go to their official page, facebook page or follow them on twitter and to show your support toward their petition by signing it.