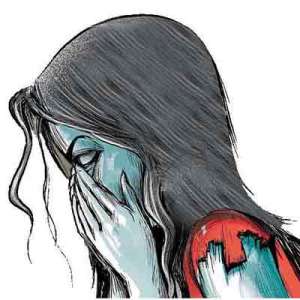 A 16-year-old girl was allegedly raped and murdered in Hazaribagh district of Jharkhand on Thursday. The victim's body was found floating in a well at Sakheya village of the district. Of the three accused in the FIR filed by the victim's brother, one has been arrested while two are absconding. A search is on for them.
This case is the latest in a litany of rape cases of minors reported in the last few days.
On 23 July, a 14 year old girl was allegedly raped by a medical store owner in Barodiya village in Rajasthan. On the same day, a 9 year old girl was allegedly raped and critically injured by her neighbour in Barpeta, Assam.
On 22 July, it was reported that a two-and-a-half-year-old tribal girl was allegedly raped by her relative inside a government school premises in Jhabua district, Madhya Pradesh. A three year old girl was allegedly raped by a teenage boy in Thalaghattapura locality in Bangalore Rural district.
Cases of rapes of minors that have sparked outrage
There are two major cases that have been in the national limelight, sparking outrage across the country.
Last week in Bangalore, a six year old was raped in by a staff member of the school she attended. The investigation saw speedy results with parents from the school agitating in school premises and pressing for action. A 31-year-old skating instructor was arrested. Read here for more on the case.
On 27 May, 2014 two teenage cousin sisters, aged 14 and 15 were gang raped and murdered in Badaun, Uttar Pradesh. They were missing for a day before they were found and found hanging from a tree. The incident provoked much outrage with the Uttar Pradesh Police accused of not taking timely and appropriate action. The Central Bureau of Investigation (CBI) took over the case constituting a 20-member special crime unit to pursue the investigation. Read here for more on the case.
The reports in the media cannot give a sense of the actual figures for minors raped, molested, sexually harassed and assaulted. Not every case is reported to the police. Not every police case may be reported by the media
Even reported media cases do not give to equal amounts of public outcry with each case. It is usually when incidents take place within urban, middle class spaces that they draw national attention and clamour for action and justice.
The Laws in Place
India has the Protection of Children from Sexual Offences (POCSO) Act for the protection of minors. It deals with offences of sexual assault, sexual harassment and child pornography.
Click here for more on laws in place for safety of minors and what can be done.