UNESCO to confirm the news in the next couple of weeks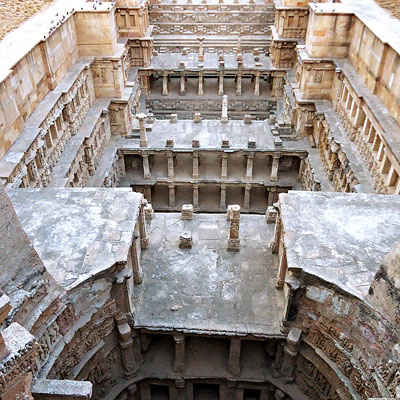 Amdavad gaining recognition as a world heritage city may not be on the cards in the near future. But, as consolation, Gujarat's Rani Ki Vaav — an 11th century stepwell in Patan— has been added to the list of world heritage sites by UNESCO (United Nations Educational, Scientific and Cultural Organisation).
The news was confirmed, in a recently held meeting between the team from UNESCO and ministry of cultural affairs in the national capital. This makes it the second heritage site in the state, after Champaner, to make it to the coveted list.
However, the official certificate — which will be issued in the next couple of weeks — from the international body is still awaited, said an Archaeological Survey of India (ASI) official.
"According to the procedure, the ministry of cultural affairs will receive a letter from UNESCO, following which an official either from the ASI or ministry will be sent to Doha (Qatar) to receive the certificate," added the official.
This year, the ministry had sent two nominations for the world heritage site status — Rani ki Vaav and Himalayan National Park in Himachal Pradesh. Now, with this status, the historical site will enjoy better recognition in the world and drastically improve tourism in Patan, leading to a better economy.
The historic monument starts at the ground level and leads through several pillared pavilions to the deep well below. Among the seven galleries, it comprises around 800 sculptures, including 32 apsaras (angels) and dasavtars (10 incarnations of Lord Vishnu).
The 1,000-page dossier — a detailed report on the monument sent to ASI for World Heritage site status — took nearly four years for completion as there was not enough data or material available about the monument.
The tentative list of other heritage sites of Gujarat to be nominated in the future for similar status are Modhera, Adalaj, Jhulta Minar and Sidi Saiyed ni Jaali. And upon the approval of Archaeological Survey of India deputy general, the respective dossiers will be submitted to United Nations Educational, Scientific and Cultural Organisation.