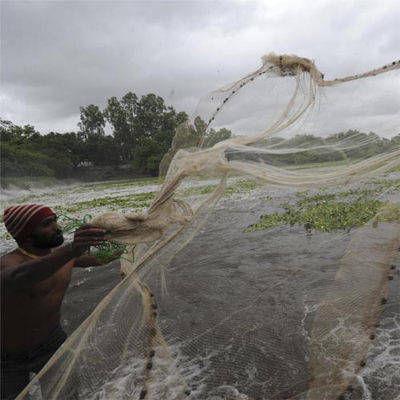 Hundreds of fishermen held a demonstration here demanding release of the boats of more than 80 fishermen, arrested by the Sri Lankan Navy last week and subsequently let off, even as their indefinite boycott of fishing entered the third day on Wednesday.
The fishermen held the demonstration in front of tahsildar office covering their mouth with black cloth, police said.
Sri Lankan Navy personnel had arrested 82 fishermen on June 7 after they allegedly entered the island nation waters.
Following the intervention of President Mahinda Rajapaksa, the fishermen were ordered to be released by courts in Sri Lanka. However, their 17 boats had not been released.
The agitating fishermen also demanded steps by the government for the release of five fishermen who were arrested two years ago on charges of smuggling drugs, Rameswaram Fishermen Organisation President P Sesu Raja said.
Fishermen from Rameswaram, Pamban and Mandapam have been staying away from sea since June 9, protesting the arrest of the fishermen and the seizing of their boats.