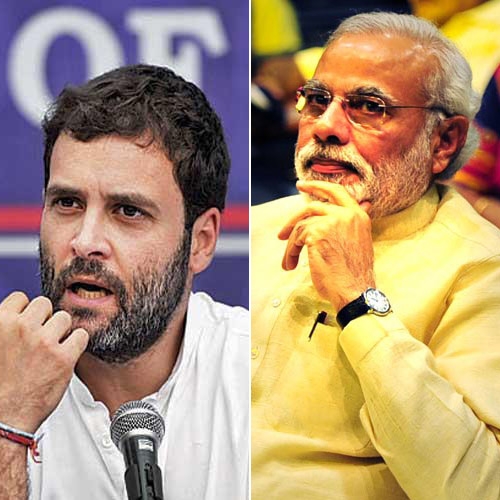 Congress vice-president Rahul Gandhi, has jibed at Bharatiya Janata Party's (BJP) prime ministerial candidate Narendra Modi for his developmental track record in Gujarat.
Speaking in a sarcastic tone on Sunday, Gandhi said nothing had happened in Gujarat before Modi became chief minister. "Nothing had happened. Gujarat was sleeping for 60 years. Modi came and within minutes he transformed Gujarat and all was well. He changed Gujarat," Gandhi said in Mumbai.
He also claimed the Congress-led United Progressive Alliance (UPA) had taken 15 million out of poverty. "The UPA has taken 15 crore (15 million) poor people out of poverty in the last ten years. It is historic achievement. It never happened before," he added.