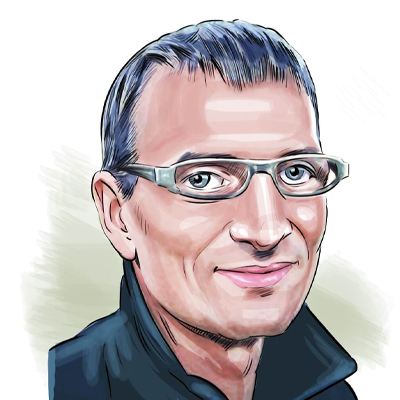 Against the backdrop of a documentary made by Andreas Kofoed, Purulia arms drop case has come back into the spotlight. One of the largest security breaches in India, it had caught a lot of attention way back in 1995 when it happened.
The documentary showcases the exact details of what happened on the night of December 17, 1995 as well as all the planning that went into it beforehand. It has created a controversy among the Danish officials which claim the information to be tainted.
To relive what happened on that fateful night, when unauthorised arms, which included hundreds of AK-47 rifles and million rounds of ammunition, were dropped from an Antonov An-26 aircraft in the Purulia district of West Bengal. The aircraft was undetected and remained safe. But the next time it tried entering the Indian airspace, it was intercepted by the Indian Air Force MiG-21 and was forced to land. There were two accused, Kim Davy alias Niels Holck, a Danish citizen and Peter Bleach, a British citizen and a former Special Air Service Operative.
When BBC dug deep in the matter, they found that the arms were intended for the social-spiritual group Anand Marg. But this conclusion was disputed by Kim Davy who claimed the involvement of Central Government (Congress at that time). An Indian court in 1997, concluded that Anand Marg was indeed involved and was the recipient of the arms. To support their decisions, they said the map and materials found in the plane showed that it was intended for Anand Margies.
The accused were arrested and sentenced to life imprisonment but Kim Davy managed to escape and return to his homeland. Except the two there were five other Latvian crewmen who were arrested. They were pardoned later when Russian authorities intervened and as it turned out, they were Russian citizens. Peter Bleach was also pardoned when the UK government pressurized the President in 2004. Later, in 2007, Kim Davy was traced by Denmark authorities and 2010, the Danish government agreed to extradite him to India.
This decision was challenged in 2011 when Peter Bleach claimed that his personal experience was a joy-ride. He accused the Kolkata jail on the grounds of torture and inhuman treatment.
Now as the Purulia case has surfaced again, Ministry of External Affairs has sent a letter to the Home Ministry to send another extradition request to the Danish government as the previous one had expired.
Here is the part of documentary 'The Arms Drop':