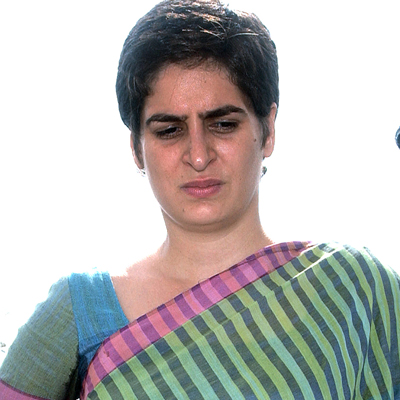 Congress leader Priyanka Gandhi Vadra, currently managing the campaign for Sonia and Rahul Gandhi in Amethi and Rae Bareli, was reportedly willing to contest for the party opposite Narendra Modi for his seat in Varanasi. Her suggestion, however, was believed to have been thwarted by party officials.
Priyanka Gandhi has however denied the reports completely, claiming that her only interests lie in the seats for her mother and Rahul Gandhi and not in contesting against Modi in Varanasi. She went on to say that she has often been encouraged to enter the political arena by her mother and brother and that they would provide unquestionable support saying that, "My brother, mother and husband (Robert Vadra) would wholeheartedly support me if I ever wanted to (contest)"
The decision, according to Gandhi is entirely personal and will decide to contest only if she truly believes she should." I (Gandhi) will only change it when I feel from within that I should," she said in a rare statement to the media.
(With Agency inputs)