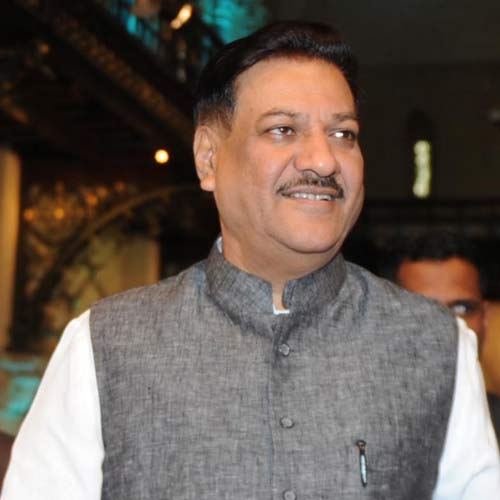 Maharashtra chief minister Prithviraj Chavan will inaugurate the Krantiveer Vasudev Balwant Phadke auditorium on Sunday, June 1. Maharashtra Pradesh Congress Committee (MPCC) chief Manikrao Thakre too, will be present on the occasion.
Panvelkars have been waiting for the inauguration of this auditorium for a long time. The work for the auditorium began in 2007 but the work was prolonged due to some reasons.
Panvel Municipal Council (PMC), chairperson, Charusheela Gharat, said, "The auditorium has been constructed over 52,700 sq m area and is being built at a cost of Rs20 crore. It will have a seating capacity of 665 people, which includes 494 seats in stalls and 171 seats in balcony. The centralised air conditioned auditorium with basement and 3-floors, will have 11 shops in the basement, food court on the first floor, VIP room and four rooms for accommodation of artists."
She added, "Parking arrangement has been made on the side opposite of the auditorium and latest fire fighting gadgets have been installed."
PMC, chief officer, Dr Sudhakar Jagtap, said, "Rules and regulations regarding use of auditorium has been prepared by the administration and it will be outsourcing management of auditorium, its security and cleanliness contracts to private agencies."
On the occasion of auditorium opening, programme of 'Geet Ramayan' by Shridhar Phadke has been organised on June 1 at 4pm.
Besides, Chavan and Thakre, others who will be present for the event include Raigad guardian minister Sunil Tatkare, Maharashtra cooperative and parliamentary affairs minister Harshvardhan Patil, minister Sanjay Deotale, Maval MP Shrirang Barne, urban development secretary Shrikant Singh, president of Akhil Bharatiya Natya Parishad, Prashant Damle, former MP Ramshet Thakur, MLA Prashant Thakur among many others.
This will be the second auditorium in Navi Mumbai region (Panvel to Digha) after Vashi's Vishnudas Bhave auditorium. People have to go all the way to Vashi if they have to enjoy any play and drama and so the demand for having a new auditorium was made.