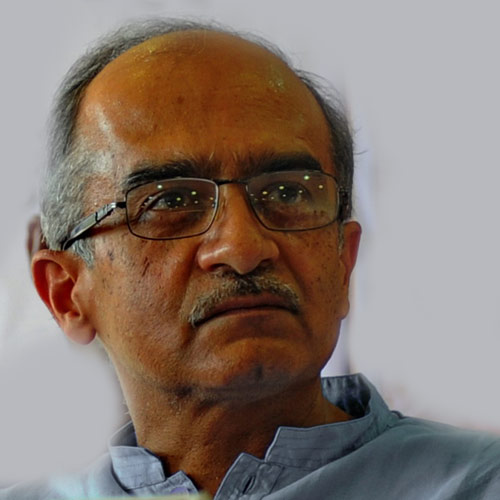 Separatists have slammed AAP leader Prashant Bhushan for terming secession (of Kashmir) from India as unconstitutional and favoring its solution within the ambit of the Indian constitution.
"Prashant Bhushan as human rights champion was always seen advocating the Kashmiris' right to azadi. Only a few days of rule in Delhi have changed his mind-set and he has started speaking the language of Indian home ministry... This is actually his and his party's intellectual and political bankruptcy," JKLF chairman Mohommad Yasin Malik said.
Meanwhile, Hurriyat hawk Syed Ali Shah Geelani said the AAP is misleading and trying to generate vote bank for forthcoming elections. "Mr Bhushan had earlier asked for a plebiscite in Jammu and Kashmir and was manhandled by communal sections. However, after coming to power, he changed his stance and it confirms that they are no different from those who believe in the traditional politics," Geelani said.
Moderate Hurriyat chairman Mirwaiz Umar Farooq, said, "The AAP should adopt a pragmatic approach. This issue can be solved either by implementing the international agreements or tripartite talks involving India, Pakistan and people of Kashmir."