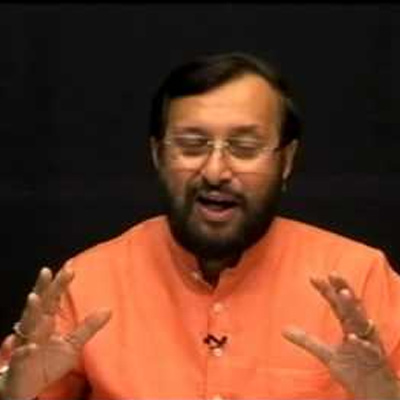 One of the most visible faces of BJP on television, Prakash Javadekar is considered close to former party president Nitin Gadkari, a member of Prime Minister Narendra Modi's core group.
A former banker, Javadekar, 63, had his grooming in politics in Akhil Bhartiya Vidyarthi Parishad (ABVP), the students wing of RSS.
He was a member of the Maharashtra Legislative Council for two terms from 1990 to 2002 before being elected to Rajya Sabha in 2008.
Hailing from Pune, Javadekar, a commerce graduate, is a BJP spokesperson and party's incharge of Andhra Pradesh.
He was instrumental in striking a deal with Chandrababu Naidu's TDP.
Javadekar also played a role in unearthing cash for vote scam.