The Congress is walking a tightrope on a day when the government is likely to face a no-confidence motion from the Trinamool Congress.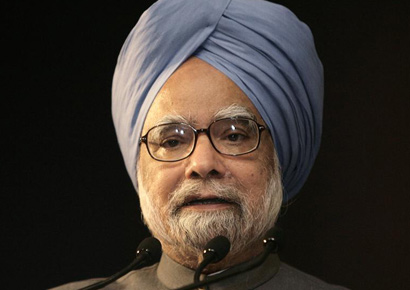 Come together and discuss all issues and challenges facing the nation: Prime Minister Manmohan Singh has appealed to his colleagues in Parliament. This, even as the opposition firmed up its ante on a discussion on the crucial issue of investment in foreign retail.
Even as the the prime minister said the opposition and the government were under obligation to to work togther, the Trinamool Congress is planning to move a no-confidence motion on the day. The CPI (M) has refused to support Mamata's motion, even as other opposition members kept their cards close to their chest.
ALso, BSP chief Mayawati has asked her party members to not support Mamata's no-confidence motion, and instead push for SC/ST quota bill.
Meanwhile, BJP, the main opposition party, is likely to seek a day's adjounrment of the Parliament in view of the death of Shiv Sena founder Bal Thackeray on Sunday.