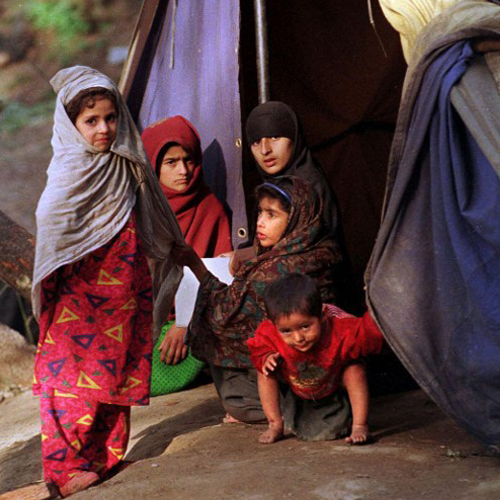 Pakistani refugees residing in Jammu and Kashmir's Kathua District, are demanding welfare and voting rights. A number of refugees, including women, raised slogans in favour of their demands, where they said that ahead of state elections in the state, they should be given voting rights.
State president of the West Pakistani Refugees, Labha Ram Gandhi, alleged that the central government has only been sympathetic to groups like Kashmiri Pandits, but never paid heed to the long pending demands of West Pakistan refugees. "We want the Bharatiya Janata Party (BJP) and our Indian Prime Minister Narendra Modi to remember that you should also look after the refugees. You are worried about the Kashmiri Pandits, but still there is a humanitarian issue which is connected to it, which is of West Pakistan refugees, who have been suffering for the last 66 years. In spite of living in a democracy, they don't have voting rights," Gandhi said.
The protesters also demanded citizenship rights in the state and one time compensation. Most of them migrated to Jammu and Kashmir during the wars of 1947, 1965 and 1971 from Pakistan and Pakistan occupied Jammu and Kashmir, leaving behind their valuables and property.
The two nuclear armed countries have fought two wars over Kashmir but had sought to ease access and commerce in a region at the heart of more than 60 years of hostility.