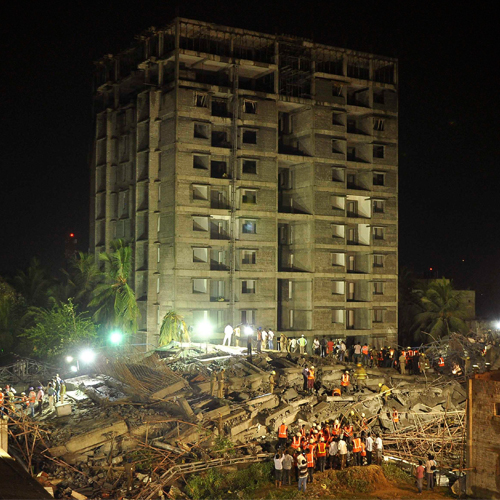 Members of opposition parties, including DMK, DMDK and the Left, staged a walk out in Tamil Nadu Assembly on Thursday, after their request to discuss the June 28 building collapse, that left 61 persons dead, was disallowed by the Speaker citing the commission of inquiry ordered by the government into the incident.
Soon after question hour, DMK and DMDK members attempted to raise the issue and wanted a discussion on the incident, but Speaker P Dhanapal said the concerned Minister would give a reply which would not affect the inquiry.
Housing Minister Vaithilingam intervened to say he was ready to make a statement. Not satisfied with this, the Left parties too joined the opposition along with Puthiya Thamizhagam (PT) and Manithaneya Makkal Katchi (MMK) and their members along with DMK and DMK walked out of the House. Dhanapal cited Section 66 of the Tamil Nadu Assembly rules and said no discussion was possible, since an inquiry into the issue by a statuatory body was on.
Later, Leader of the House O Panneerselvam said during the earlier DMK regime too, then Speaker R Avoodaiyappan did not allow a discussion, citing rule 66 when a member sought to raise an issue.
The 11-storeyed under construction residential building that collapsed at suburban Porur also left 27 persons injured. The state government has set up an inquiry commission to look into the circumstances that led to the collapse and a Special Investigation Team to investigate the matter, but DMK President M Karunanidhi has sought a CBI probe.