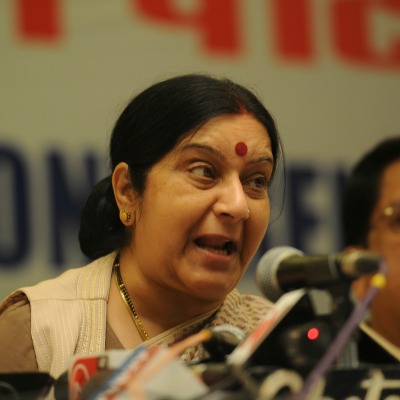 External Affairs Minister Sushma Swaraj aimed to provide satisfactory passport service to the people of the country, as she pinned hopes on speedy issuance of passport on Tuesday. Swaraj, while addressing mediapersons on 'Passport Service Day' said that authorities should conduct a brainstorming session to ensure timely issuance of passport.
"The passport service is not satisfactory. Our main aim is to provide satisfactory services to people and I have to achieve this. You should conduct a brainstorming session to discuss adequate steps to ensure that people should get passports on time, they don't get panicky and they don't lodge complaint," said Swaraj. The External Affairs Minister had declared June 24 as 'Passport Seva Divas' every year to commemorate the enactment of Passport Act in 1967.
Meanwhile, Swaraj highlighted the need to provide better passport services to the people. "The government has changed and people will get to know only if they get proper services. People will read in the newspaper and see on television about your big achievements. People hope to see a change in the services with the change in the government," Swaraj added. A mobile-based passport service had also been launched, which offered tracking of application status and location of passport service centres as well as general information.