Tendulkar announces retirement from ODIs; expects to play Tests against Australia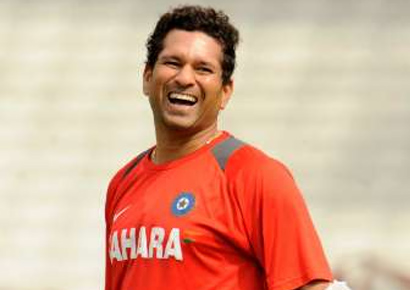 The inevitable has happened, partially albeit. Sachin Tendulkar will no longer be seen in coloured clothes in international cricket.
"I have decided to retire from the one-day format. I feel blessed to have fulfilled the dream of being part of a World Cup wining Indian team," Tendulkar said. The announcement is self-explanatory – he intends to be part of Test cricket, although his form has been sketchy. The retirement was announced moments before the selection panel picked the squad for the ODI series against Pakistan. DNA reported in its edition dated December 20 that Tendulkar was unlikely to be picked for the ODIs against Pakistan.
Tendulkar is believed to have spoken to selection committee chairman Sandeep Patil, who was under pressure to crack the whip on non-performers. Tendulkar was on top of the list. He would have had the ignominy of being 'dropped' for the first time in his 23-year-old illustrious career. A man of high esteem, he decided to call it quits. Tendulkar called up BCCI president N Srinivasan on Saturday and then sent him an e-mail. "He had a great ODI career and gave pleasures to millions and millions of fans in India and abroad," N Srinivasan said.
What next for Tendulkar? A place in the Test squad is not assured particularly after his horrendous form in the series against England. He may have to prove his form by playing a few domestic matches before the series against Australia, but no one in the BCCI or the selection committee is willing to talk. "We'll address the issue then," said a powerful BCCI official.