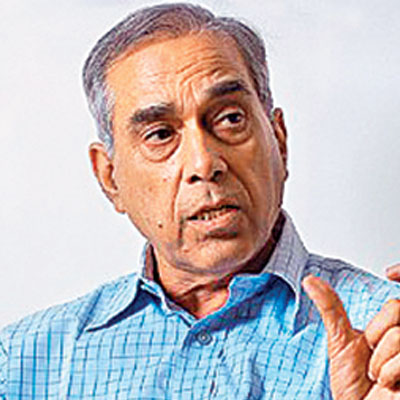 Telecom bigwigs remember him as a no-nonsense person and someone who would deliver what is best for the industry.
As Nripendra Mishra becomes the principal secretary to the Prime Minister, here is a sneak peek into the life of the man. Mishra, a 1967 batch Indian Administrative Service officer from the Uttar Pradesh cadre has served in many departments under the Indian government. However the most prominent one is his tenure with the Telecom Regulatory Authority of India (TRAI) as the chairman in 2006.
He also worked as the DoT Secretary under Telecom Minister Dayanidhi Maran in UPA 1 and was behind some key policies including the broadband policy. Till his tenure the telecom subscribers stood at 205.46 million while teledensity had just started picking up at 18.23%.
In the 2G scam case, which caused the exchequer a notional loss of Rs 1.76 lakh crore, MIshra was regarded to be a crucial witness. He was the TRAI chairman when the former telecom minister A. Raja alloted telecom licences on a first-come-first-serve basis.
While the minister stated that the regulator had recommended the first-come-first-serve basis, Mishra rebuffed the claim by saying that the regulator had recommended that the entrants be brought through an auction process.
Mishra was also behind the recommendation on allocation and pricing of spectrum for 3G and broadband wireless access services. He stressed on technology neutrality and affordability while ensuring that spectrum was available to operators wishing to provide 3G and BWA services, thus deepening the penetration of telecom services in rural and urban areas.
Also on the issue of a low impact of the Do-Not-Call service, Mishra had said that TRAI had teeth only to chew but not to bite. "We don't have powers to penalise. We can only regulate. That is why we have decided to issue financial sanctions against telcos and make the service provider liable," he had told a media organisation.
Mishra's educational qualification includes a master's degree from John F Kennedy School of Government, Harvard University. He has studied chemistry, political science and public administration at the Allahabad University.
Mishra has worked as secretary in the department of fertilisers, special secretary in the World Trade Organisation, joint secretary in the department of economic affairs and held key positions in the state government of Uttar Pradesh.