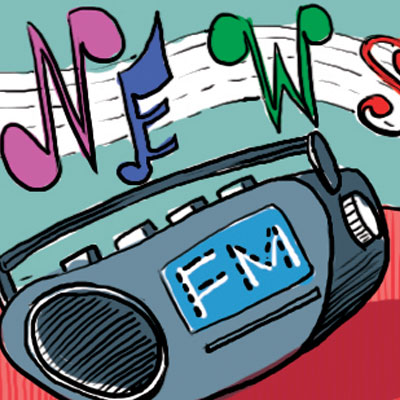 Private FM radio stations are beaming a happy tune, what with the government saying it will consider allowing them to broadcast news services.
In fact, many FM stations already have the infrastructure in place. "Lots of infrastructure is already with us. While it will not be much of a challenge for us, our listeners will definitely have lots of value addition in terms of content consumption," Harish Bhatia, CEO of MY FM, said.
The government has restricted news production on private FM channels, citing no regulatory mechanism.
But others differ. "Why should radio be singled out? We work under a licence. If there's any violation, we can be served with a notice," Prashant Panday, MD & CEO, ENIL, told dna.
"If monitoring FM is such a huge challenge, how is the government monitoring 80,000-odd newspapers?" he added.
The euphoria of FM stations comes on back of the announcement by Information and Broadcasting Minister Prakash Javdekar that private channels may be allowed to air news shows.
In India, Prasar Bharti has a monopoly. It operates All India Radio (AIR), which produces news and current affairs programmes. In 2011, the government made a minor policy concession, under which it allowed FM channels to carry AIR bulletins without any alteration.
Elsewhere, the scene is different. Even neighboring countries Sri Lanka, Bangladesh and Nepal do not restrict FM stations from airing news. Even Pakistan has announced that it intends to open up news to private radio channels.
"The only way this medium will increase revenue size is for Phase III expansion to take place quickly and urgently," Apurva Purohit, CEO, Radio City 91.1 FM, told dna.
"For too long, we have not been given a level-playing field. While no other medium faces content restrictions, FM, the only medium which actually reaches the common man and is free to access, has not been allowed to carry news for no particular reason," she added.