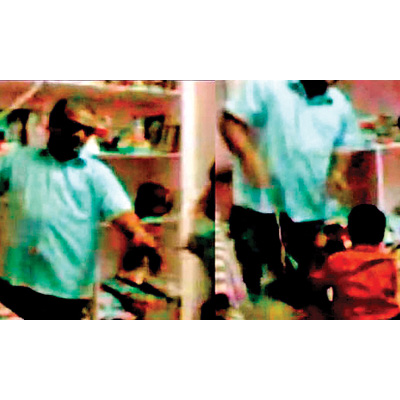 The National Human Rights Commission (NHRC) has taken suo motu cognizance of media reports that three visually impaired children were mercilessly caned by the Coordinator and Principal of a residential school for blinds in Kakinada, Andhra Pradesh.
The Commission has observed that this raises a serious violation of human rights of children who became victim of corporal punishment. Srinivasulu, principal of Greenfields School for the Blind at Timmapuram on the outskirts of port town of Kakinada in East Godavari district, and its secretary, KV Rao have been arrested for the same.
It has issued notices to the Chief Secretary, Government of Andhra Pradesh and District Magistrate, Kakinada calling for a report in the matter within four weeks.
The incident, which took place two days back, came to light on Monday after local TV channels showed a footage of the incident in which the principal was purportedly shown mercilessly beating up the boys. While the principal had held the boys by hair, the secretary of the school was thrashing them with cane.
The footage also showed the principal pushing one of the boys to the wall and was seen assisted by another person in the act. KV Rao is also visually challenged while Srinivasulu is partially visually challenged. The students were identified as Sai, Surendra and Joseph.
The incident created much furore among parents and activists, with demands for strict action against the perpetrators.