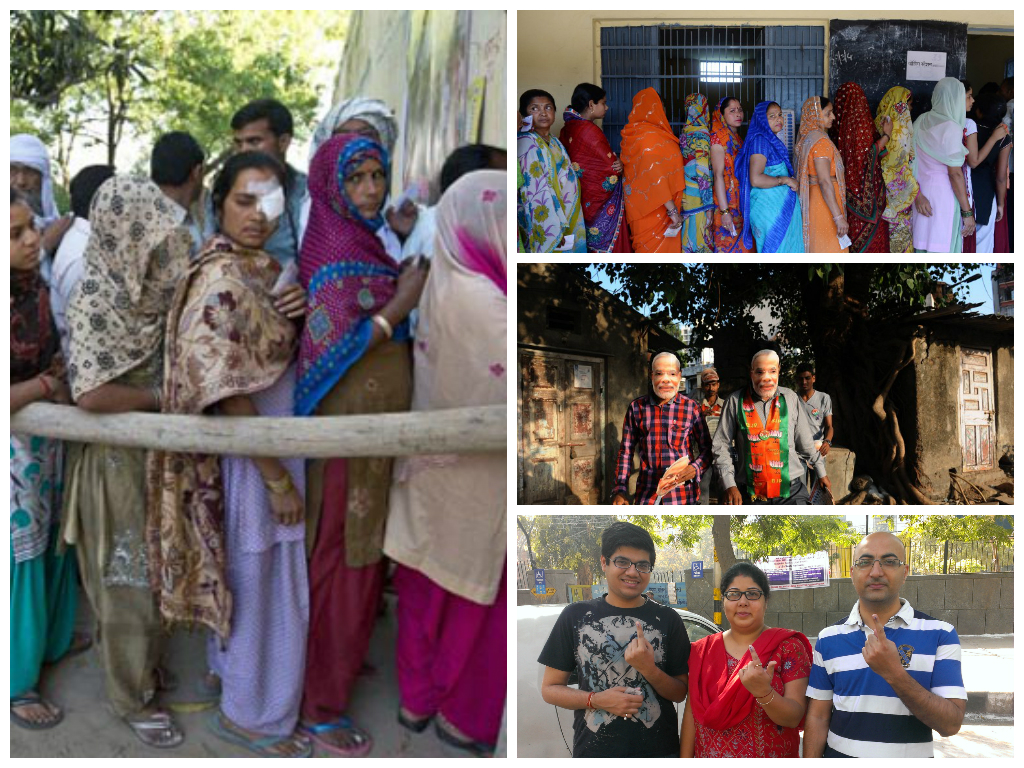 Nearly 51% votes were cast till 12 noon in West Bengal, where polling is underway in six parliamentary constituencies in the second phase of the five-phase election to decide the fate of 78 candidates.
"On an average 50.62% of the total 83,18,348 voters have cast their votes in the first five hours of polling in the six constituencies of Raiganj, Balurghat, Malda North, Malda South, Jangipur and Murshidabad in North Bengal," state Chief Electoral Officer Sunil Gupta said. Raiganj witnessed 48.77% polling in the first five hours, while Balurghat recorded 49.33%, Malda North 50.94%, Malda South 50.07%, Jangipur 31.64% and Murshidabad 52.96% polling.
Barring replacement of 28 EVMs during mock polling and thereafter due to malfunctioning in a number of booths, voting is peaceful except for some stray incidents, Gupta said. "We have not yet received report of any major incident regarding disruption of law and order or complaint of booth jamming or violation of the model code of conduct," he said.
A complaint has been lodged with the Election Commission by opposition RSP for malfunction of EVM at a booth near Itahar alleging only TMC candidate Arpita Ghosh's votes were getting recorded. The CEO ruled out the allegation saying the way complaint has been lodged was not correct. "It was a case of malfunctioning of the EVM and we replaced it immediately.
Polling also began immediately after brief halt." Arrangements have been made for webcasting and live monitoring of sensitive areas where tight security has been provided by central forces. The number of security personnel deployed for the polls this time is more than double of that of the 2011 Assembly election in the state, the CEO said.