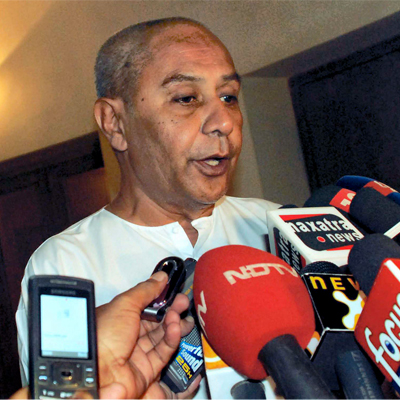 Odisha Chief Minister Naveen Patnaik today met Finance Minister Arun Jaitley here and sought full compensation to the state for the revenue loss due to phase-out of Central Sales Tax (CST) and demanded revision of royalty rates on major minerals.
Patnaik urged Jaitley to "either fully compensate the state for the CST loss or restore the CST rate to original four per cent till implementation of Goods and Services Tax".
Alleging the Centre has failed to fulfill its commitment since 2010-11 on compensating the state for phase-out of CST, Patnaik said that during the same fiscal, the state received Rs 256 crore only towards compensation as against the loss assessment of Rs 664 crore and no compensation has been received since then.
"I also urged the FM to revise rates of royalty on minerals to 15 per cent from 10 per cent. The FM assured me that he will expedite all these matters," he told reporters after meeting Jaitley.
He said Odisha was losing over Rs five crore everyday on account of delay in revising the royalty rate upwards from 10 per cent to 15 per cent as recommended by the study group set up by the central government.
The rates were last revised in August 2009.
The Chief Minister said the revision will help poor states like Odisha to be adequately compensated for the negative externalities caused by mining activities.
According to a statement issued by Odisha government, the FM assured that all issues, including revision of royalty rate on minerals and compensation to the state for the revenue loss incurred due to reduction in CST rates, will be given priority by the Centre.