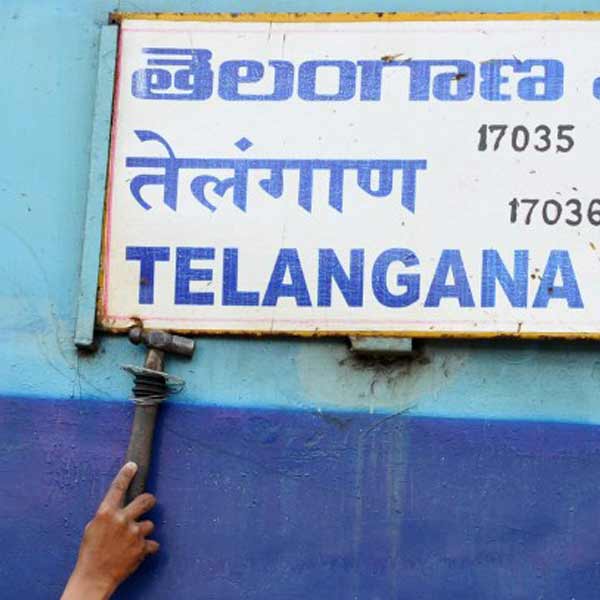 For Seemandhra residents, yearning for a capital city seems to be a never-ending saga since Independence and it has become a poll issue this time.
A little over 65 years have passed, but Seemandhra has not settled down for a permanent capital with Hyderabad going in favour of Telangana following the bifurcation of Andhra Pradesh.
While the search for a new capital has begun, political parties have made it a key poll issue in residual Andhra Pradesh but are yet to reach any consensus on a name.
A total of 333 candidates are in the fray for 25 Lok Sabha seats and 2,243 for 175 assembly seats in Seemandhra.
Interestingly, candidates cutting across party lines are divided over the location of the capital city and the demand ranges from Visakhapatnam, Vijayawada, Ongole and Guntur in coastal Andhra to Kurnool of Rayalaseema region.
Speaking to PTI, Congress leader and Union Tribal Affairs Minister Kishore Chandra Deo stressed on the need to make Visakhapatnam the capital of Seemandhra. "Making Visakhapatnam the state's new capital would spur development in six districts surrounding the coastal city," says Deo, who has been re-nominated from Araku (ST) constituency situated near Visakhapatnam.
Asked about apprehensions among residents in the south of Seemandhra that Visakhapatnam was not centrally located, Deo underscores that capital cities are not chosen depending on such parameters. "Take for instance the capitals of three southern states. Bangalore, Chennai or Thiruvananthapuram are not situated in the central part of their respective states. Even our national capital Delhi is not located in the centre of India," he reasons.
But his cabinet colleague from Kurnool constituency, Kotla Jaya Surya Prakash Reddy begs to differ. He demands capital status for Kurnool, saying the city had the privilege of functioning as the Andhra Pradesh capital for three years in the past.
"Kurnool has plenty of water and other infrastructure required for a capital," the Minister of State for Railways pointed out.