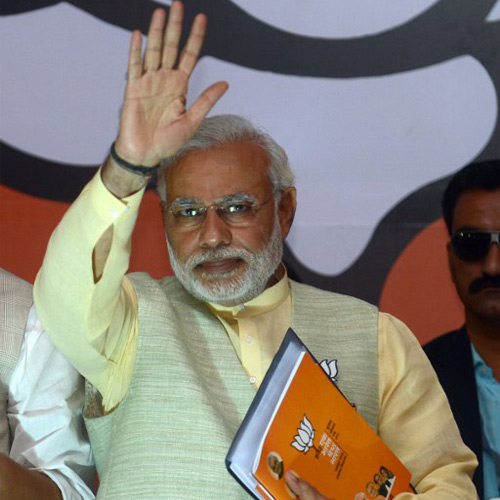 Bharatiya Janata Party prime ministerial candidate Narendra Modi on Monday said that the UPA government did not believe in democracy and therefore did not consider itself answerable to people of the country. "I am not asking you whose government you want in Delhi, what kind of government? The UPA government does not believe in democracy. It does not consider itself answerable to the people, either about its work or about its sins," said Modi.
"I want to bring back every single rupee this government has looted from the people. Your villages, homes and towns have not developed till now. Who is responsible for that?" he asked. "In 2009, when the mother-son government returned to power, they promised jobs for crores of youth. Ask yourself, have you got jobs? Were you not cheated?" asked Modi.
He further said that when the media asked other parties if there was a Modi wave in the country it seemed as they were stung by a scorpion. "When the media asks the Samajwadi Party or the Bahujan Samaj Party and Congress leaders if there is a Modi wave, they feel as if a scorpion stung them," he added.